Roland's bar has become a favourite staple on Leeds' Call Lane since opening there almost a decade ago. Known for their stunning cocktails, quality beers, eco wines and laid back vibes, this friendly neighbourhood bar in the city has always got what matters right. In 2022, Roland's spread their wings and shared these joys further north by opening up in Harrogate. A few months in, Roland's have already sprinkled their style onto the spa town site and are a more than welcome addition here. Here are ten irresistible reasons to visit Roland's Harrogate.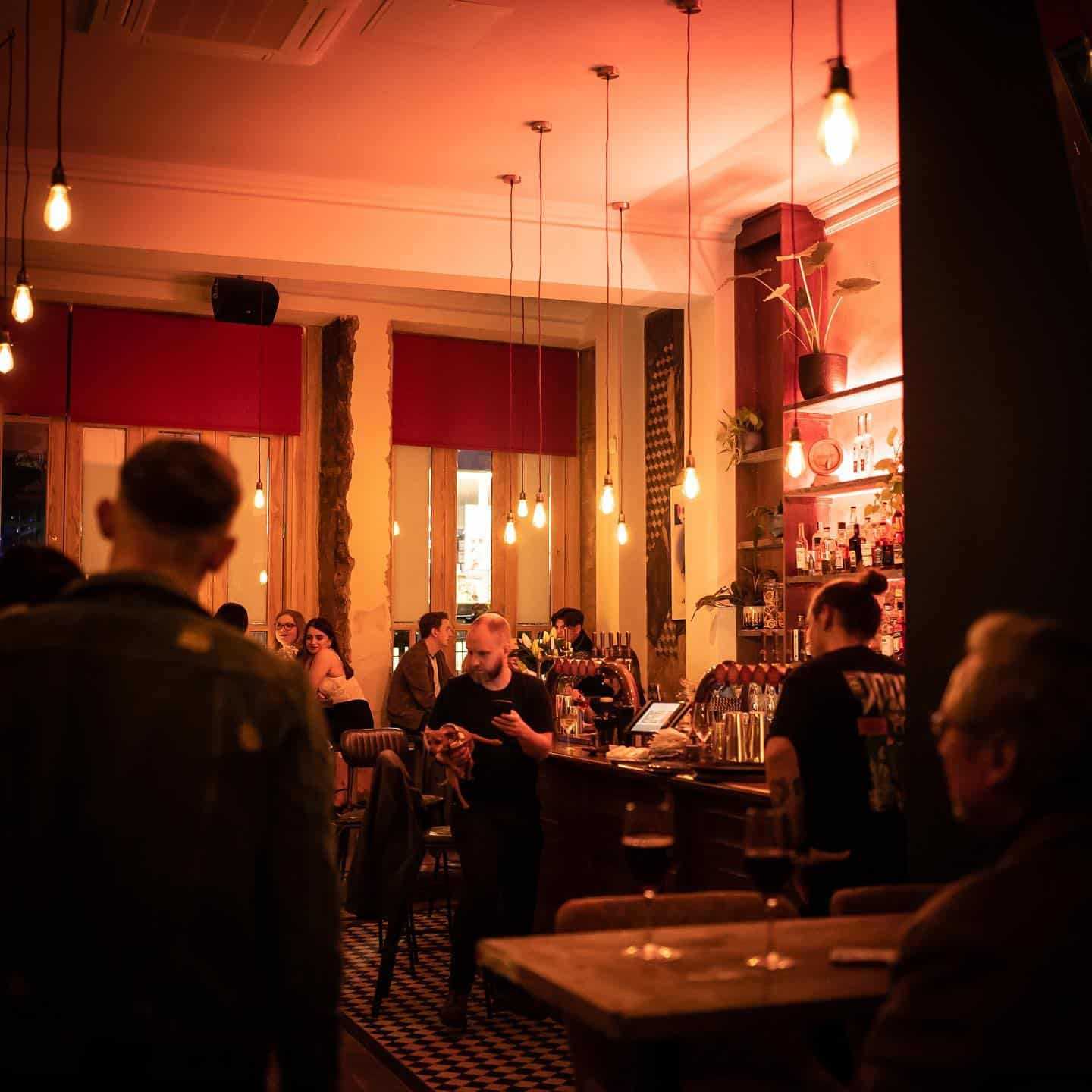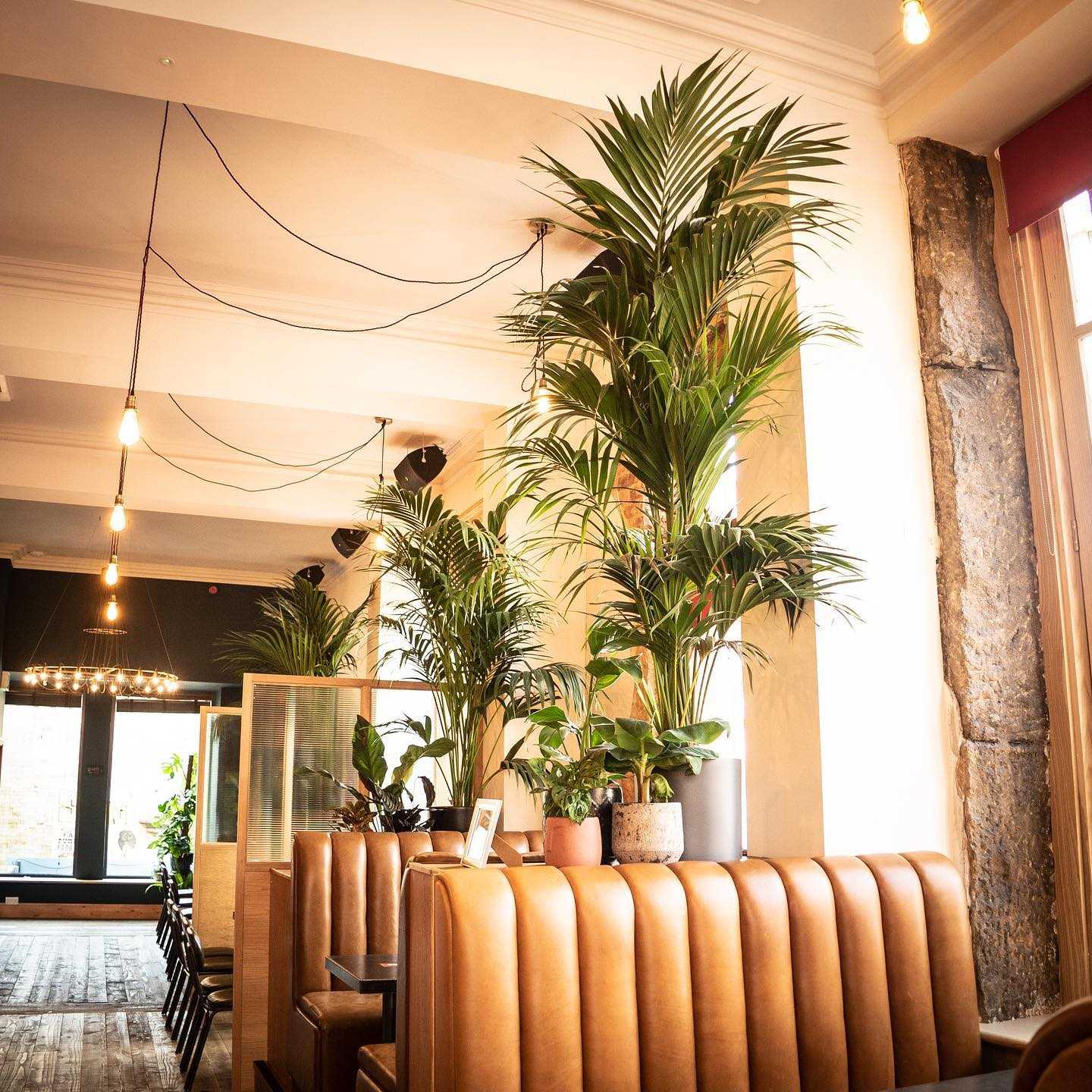 Cocktails
Starting with perhaps the main attraction of Roland's: their incredible cocktails. Classics such as margaritas and martinis excel, and the Bloody Mary is dangerously delicious. There is an extensive selection of gorgeous gins for your perfect G&T, dozens of wonderful whiskeys including a monthly showcase, plus plenty of twists and creations of their own; all fresh, flavourful, and full of fun and finesse.
Free Espresso Martinis
What better way to enter the wonderful world of Roland's and to sample their magnificent menu of cocktails by getting your first one free? Well, this generous bar are offering that every month until the end of the year! Sign up and subscribe online to receive a complimentary monthly Espresso Martini – a straight up mix of roasted coffee beans, Bonomi Vanilla Vodka, Stout Syrup, Wolfe Bros Coffee Liqueur and Cold Brew Coffee that's proclaimed as the best around.
UK Top 50
The original Roland's received official acclaim for its excellence when it featured in the UK 'Top 50 Cocktail Bars' list. Citing their warm welcome and stylish surroundings for all occasions, plus of course the delicious cocktail serves, all of this is impeccably replicated for you to experience on a visit to Harrogate, where the original recipe is added to with its own unique character.
Dog Friendly
The 'everybody welcome' mantra is extended to your canine friends too at Roland's, as this is a bar that encourages you to bring your dog along to join in the good times. Visit during the day for a relaxing stop off coffee on your dog walk across the Stray, Valley Gardens or through town, or call by later for evening drinks whilst your dog enjoys the cosy vibes, bowls of water and plenty of attention.
Beers
As tempting as the cocktails are, Roland's is an equally suitable setting to sup a beer or few, and they're selection certainly spoils us. Eleven lines on draught include locals and crafts, lagers, ales and ciders, plus they pride themselves on a perfectly poured Guinness – dispensed from a keg behind the bar to ensure the beer lines are always short, just the way the Irish keep it. And if you somehow want more choice, there are a dozen delightfully chosen bottles and cans to drink through too.
Eco Credentials
The joys of Roland's can be experienced with a conscious free mind thanks to their forward thinking approach to all things eco. The aforementioned Wolfe Bros Gin is delivered short distance in reusable jerry cans by electric car, hugely reducing the environmental impact. Their house wine too is sent from a vineyard in southern France in an eco-bag which greatly reduces transport weight and volume. The efficient distribution pays off for everybody, as it makes for a higher quality wine at a much lower cost. It is then served in reusable swing top bottles – and named by Roland's after their two dogs. A glass of Bonnie the cockapoo white and a glass of Annie the Shitzu red please.
Private Bookings
Whilst walk-ins are the the way most people will enter Roland's, they also offer reservations and private bookings. Tables can be booked to guarantee your seat on the plush leather amongst the handsome brick and wood surroundings, and large groups can enquire about private bookings to enjoy the space for that celebration together.
No and Low ABV
As exceptional as the alcoholic drinks are at Roland's, this is an inclusive place which also encourages good times without alcohol. This means there are plenty of ways to join in without boozing, with a menu of no and low ABV beers from Beavertown, Heineken and Erdinger, and cocktails that still pack in the flavour and the fun.
Late night DJs
The atmosphere at Roland's evolves from day to night, always laid back and inviting with a sophisticated social buzz. The relaxed chatter is elevated to late night vibes by weekend DJs spinning suitable sounds that complement the feel for the discerning crowd until 1am.
Wolfe Bros Gin
During lockdown, Roland's started making their own bottled cocktails and delivering them by hand all over Yorkshire. They also began making their own gin in a backroom at Roland's Leeds. Two years later, Wolfe Bros Gin was launched – named after 1920s jewellers on the Leeds site. You can sample the already award winning range – including London Dry, Raspberry & Hibiscus, Coffee Liqueur and Limoncello – fresh at the Harrogate site where you can even buy a bottle to take home. And look out for their new vodka, Bonomi, coming out next year…