As the quality and choice of Leeds' food scene has risen over recent years, the top end has also elevated. Fine dining restaurants, once a rare and distant thing here, are now found throughout the city centre.
All offering their own take on the finest of dining, from the fanciest service to the most opulent cuisine, these places are treating Leeds to luxury. Here are twelve of our favourite fine dining destinations to indulge at in the city centre: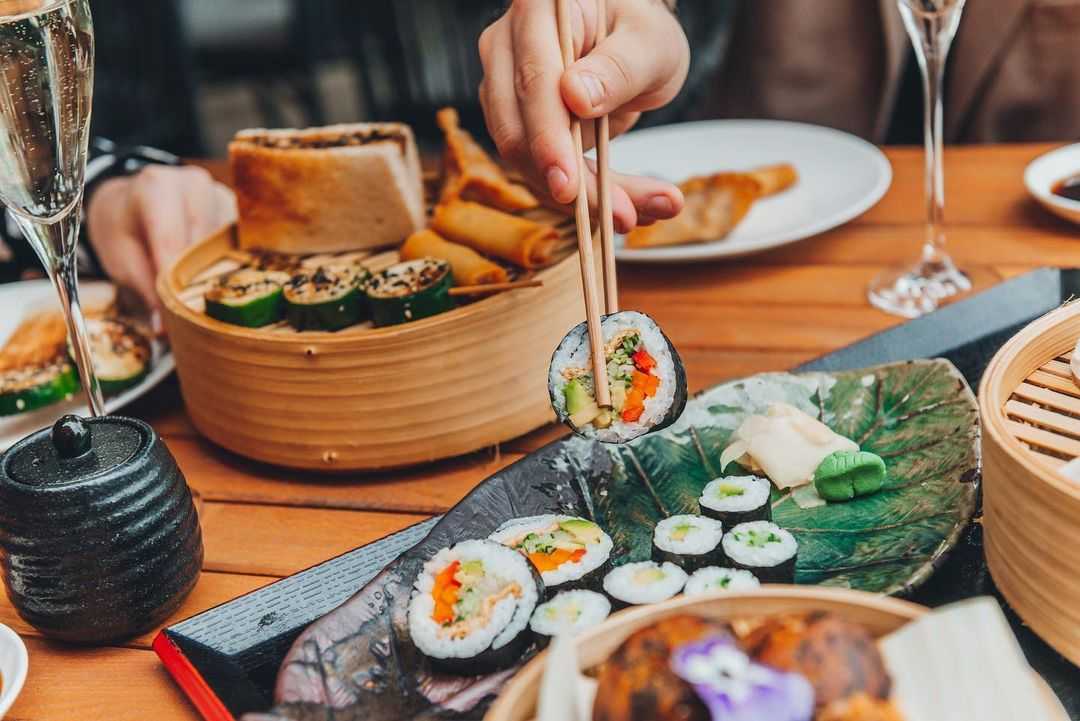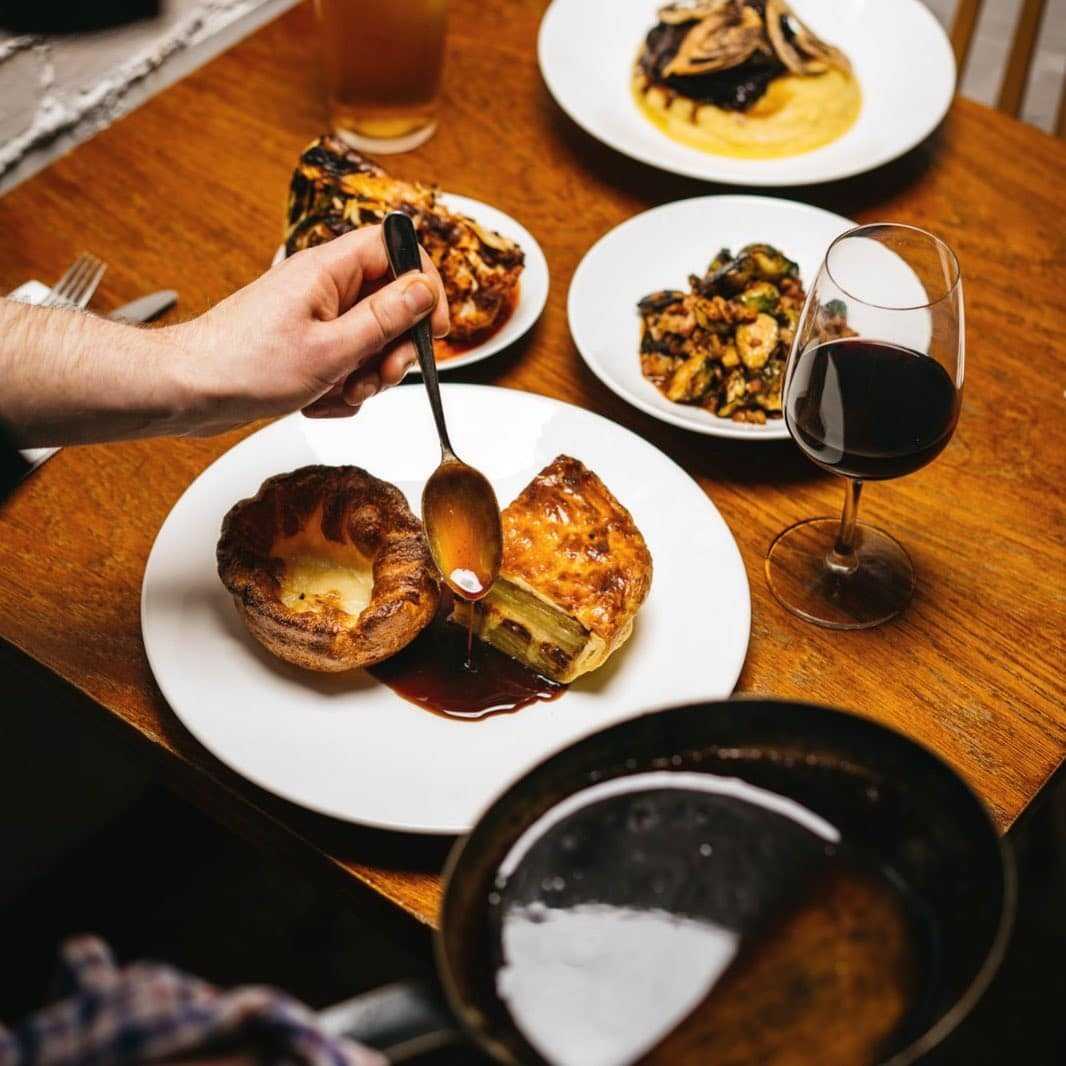 The Man Behind The Curtain
A Michelin Star is the widely recognised acknowledgement of the very finest restaurants. The Man Behind The Curtain achieved theirs in 2015, and this place continues to excel and excite. Chef Michael O'Hare creates visually stunning plates which taste as incredible as they look. The Man Behind The Curtain serve only a taster menu, so everybody gets to enjoy all of their wondrous dishes, making for a unique and memorable experience.
The Swine That Dines
Also serving a taster menu of spectacular small plates, The Swine That Dines provides fine dining unlike any other. Replacing extravagance with authenticity, this cosy restaurant run by Jo and Stu Myers is homely, personal and comforting. They cook up the best pies on a Sunday, whilst on a Thursday, Friday and Saturday are proving that the most magnificent modern food can be enjoyed in the most comfortable of atmospheres.
Issho
Located at the top of Leeds' boutique shopping centre Victoria Gate, Issho is a venue to impress. The spacious contemporary rooftop with views overlooking the city dazzles as a cocktail bar, and Issho excels further as a Japanese restaurant. These traditional izakaya dishes are stylishly modernised on a menu made to share – fitting for the name 'Issho', meaning 'together'.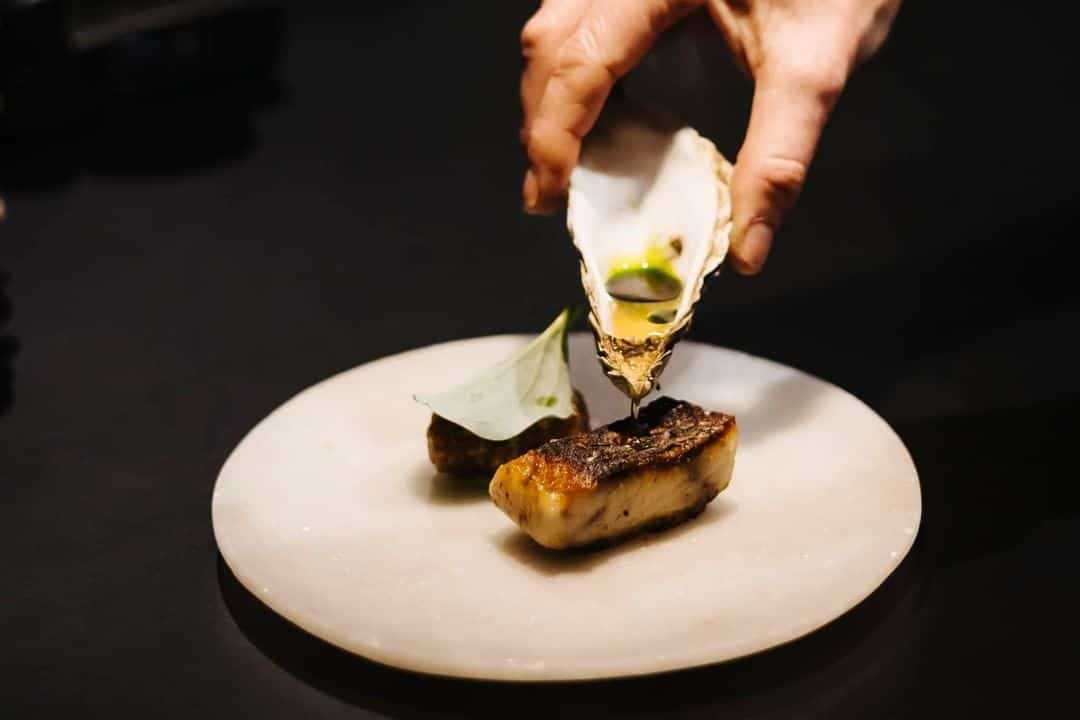 Chez Mal Brasserie
Malmaison is a go-to for a reliable high quality hotel destination across the country. Their approach of upmarket comfort extends to the dining; Leeds' Chez Mal is a plush and elegant brasserie, complete with chandeliers and exposed brickwork, to relax into. The menu is filled with classics such steaks and sea bass, all beautifully created, and complemented with a fine wine, champagne and cocktail list.
HOME
When HOME arrived in the city in 2015 it elevated Leeds' restaurant scene even higher. Opened by Liz Cottam and Mark Owens, both chefs with respected pedigree and skill, HOME set about reimagining British favourites into an ever evolving tasting menu. The look is creative, the flavours are sublime, and the stylish setting reflects the fabulous food.
Sous le Nez
A hidden underground gem that's been treating the Leeds folk in the know to French beauty for 30 years. Descend the steps and enter a dining room which oozes class; understated decor and a relaxed ambience greet you in a bistro which feels both homely and far away in the side streets of Paris. The food is classic French done just right, and the vino is as tres bien as you'd expect.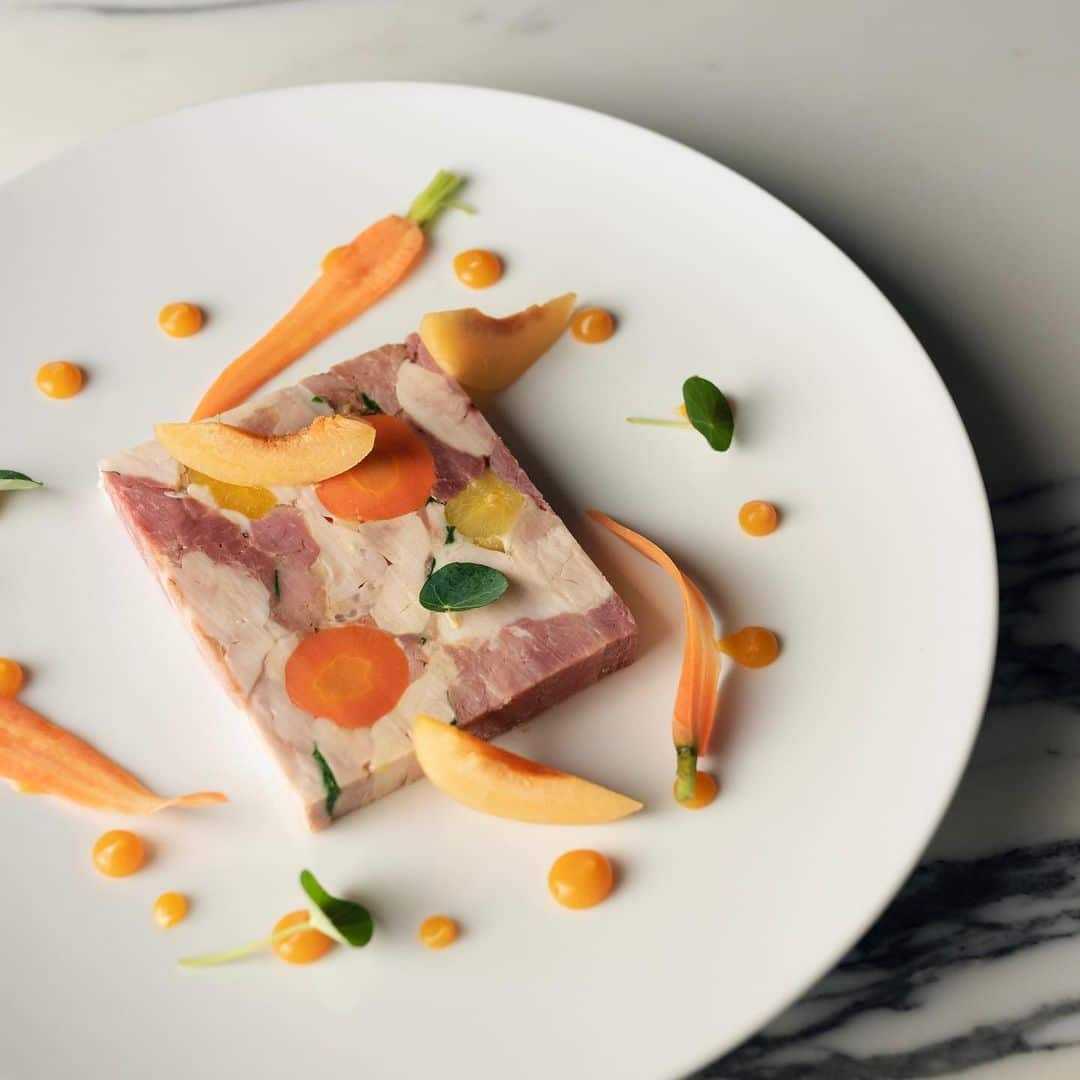 Crafthouse
Located on the fifth floor of the Trinity Leeds shopping centre, Crafthouse looks out across the city from within the venue or on the exclusive outside terrace. This fine dining British restaurant is sleek in its look and its service, and continues to treat eaters with a menu of fine food and fancy drinks. Whether choosing from the a la carte, including dishes cooked on the Josper grill, or going for the tasting experience, Crafthouse provides a truly special time.
Iberica
One of the most beautiful restaurants in Leeds, set in a grade II listed building revived into a stunning three floor dining space. The menu matches the aesthetic, with authentic Spanish tapas, from classic favourites to contemporary interpretations, and including specialities from their region. Oh, and the finest toilets in Leeds are enough of a reason to pay a visit here!
Ox Club
A proper city favourite and for good reason, Ox Club is a cool Leeds restaurant who make sure that the substance rises up to the style. On the ground floor of hip bar Headrow House, Ox Club delivers simple elegance in its dining room and places elevated comfort food on its dining tables. They champion local and seasonal, presenting the best ingredients in expert dishes to satisfied eaters.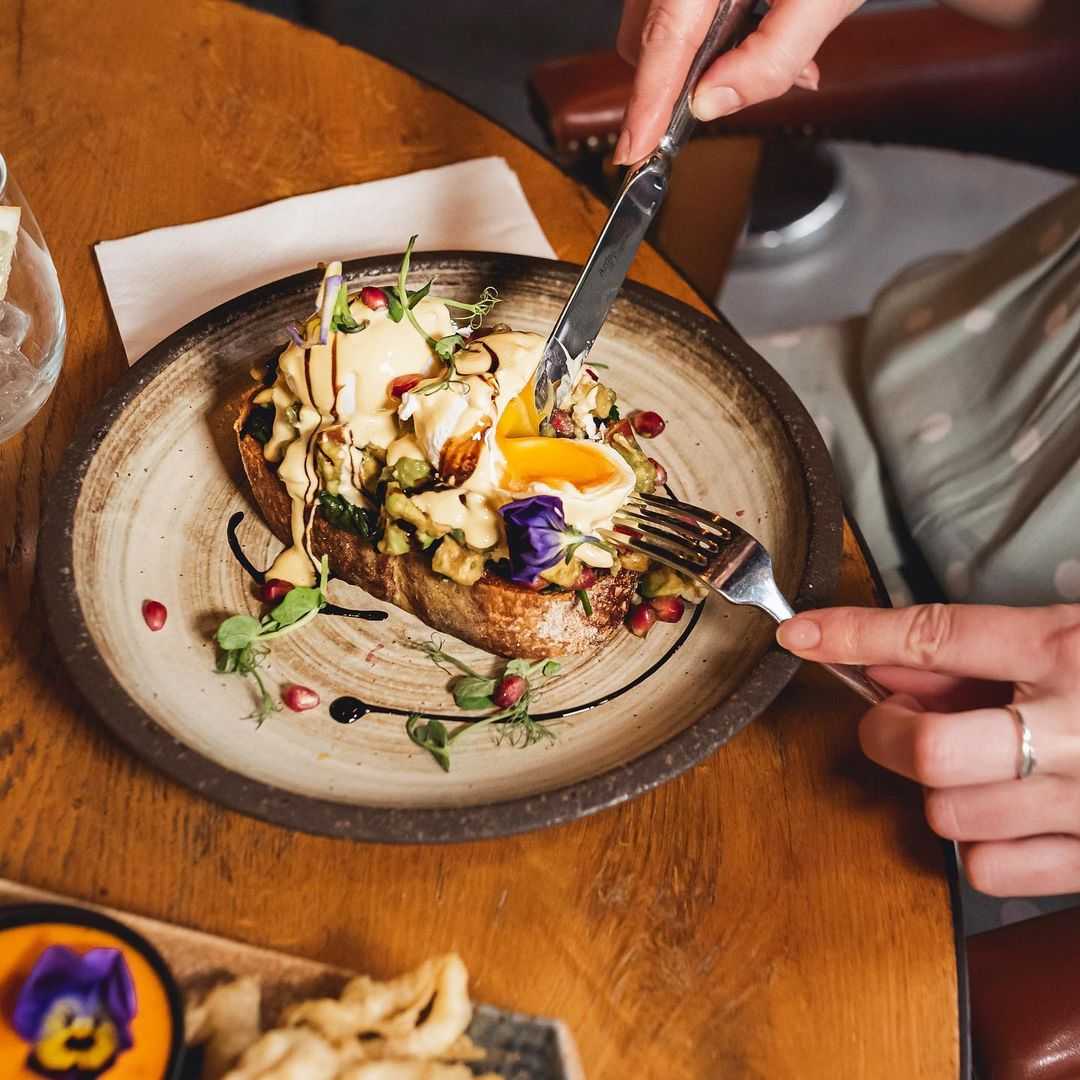 East 59th
At an impressive setting atop Victoria Gate, East 59th is a New York style rooftop restaurant which screams sophistication. A celebration of contemporary dining, where American influenced dishes are served with a smile in a vibrant atmosphere. And those craft cocktails are impossible to resist too.
San Carlo
San Carlo has made itself the star attraction when dining out on luxurious Italian food in Leeds. It's lively vibes and welcoming atmosphere is met with impeccable service and artfully prepared plates of food. An equally glamorous and relaxed meal out.
Kendell's Bistro
Everything a restaurant should be, Kendell's is a timeless classic bistro in Leeds. Quietly going about their business since, chef Steve Kendell has gained a loyal following and strong reputation for high quality cooking. Joyous boeuf bourguignons and celeriac wellingtons are devoured in relaxed surroundings of candles and blackboards and good times.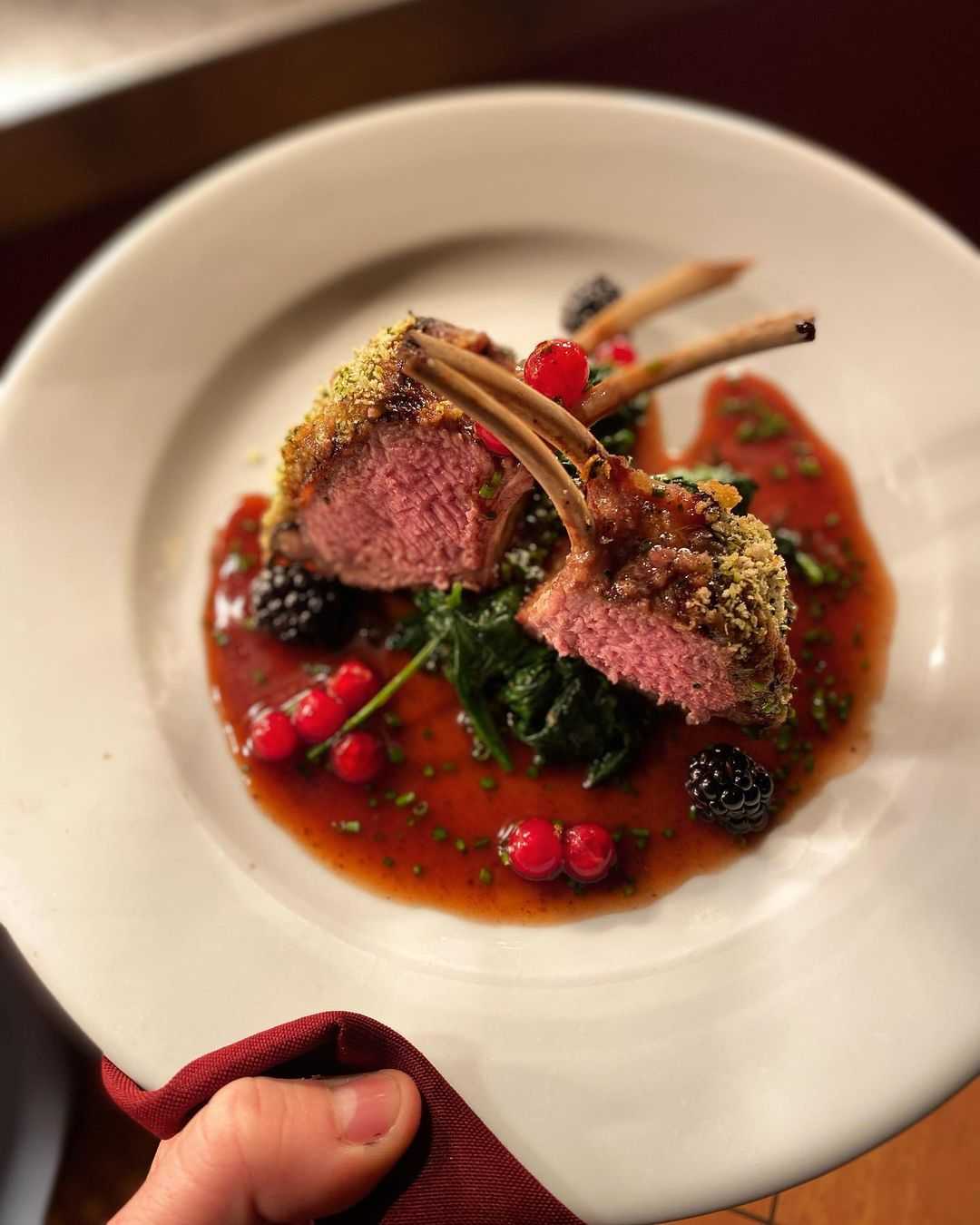 Images: Iberica, Issho, Ox Club, HOME, Crafthouse, East 59th, Kendell's Bistro