Leeds has a famous brewing tradition, with Tetley Brewery an important influence on the city's past. Since it left Leeds in 2011, far from diminishing as a beer city, multiple brewers have emerged to create an exciting new scene.
At the sites of where the magic is made, many of these breweries have added tap rooms to allow customers the privilege of tasting the beers as fresh as they come. Here are the best brewery taps in and around Leeds.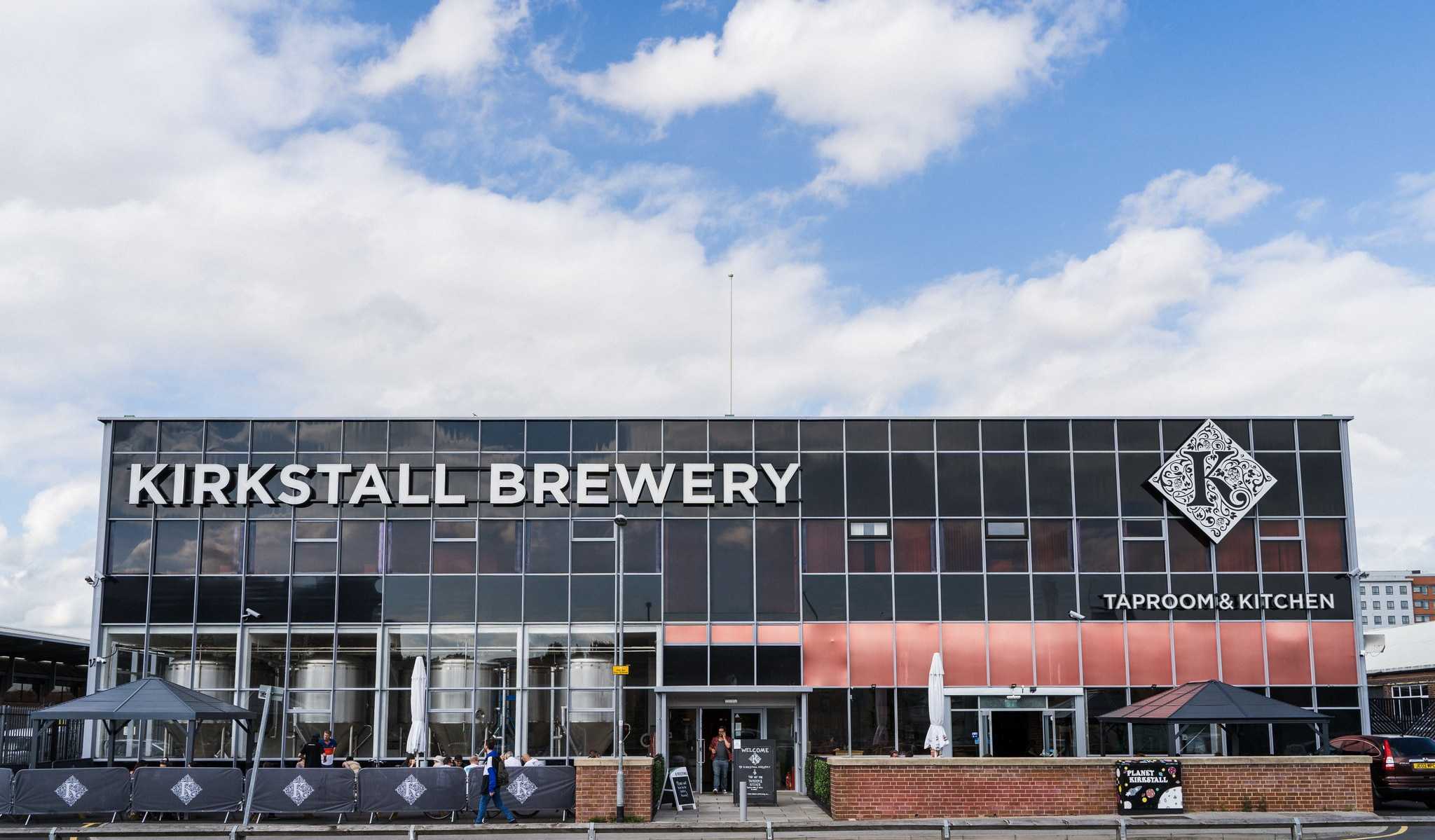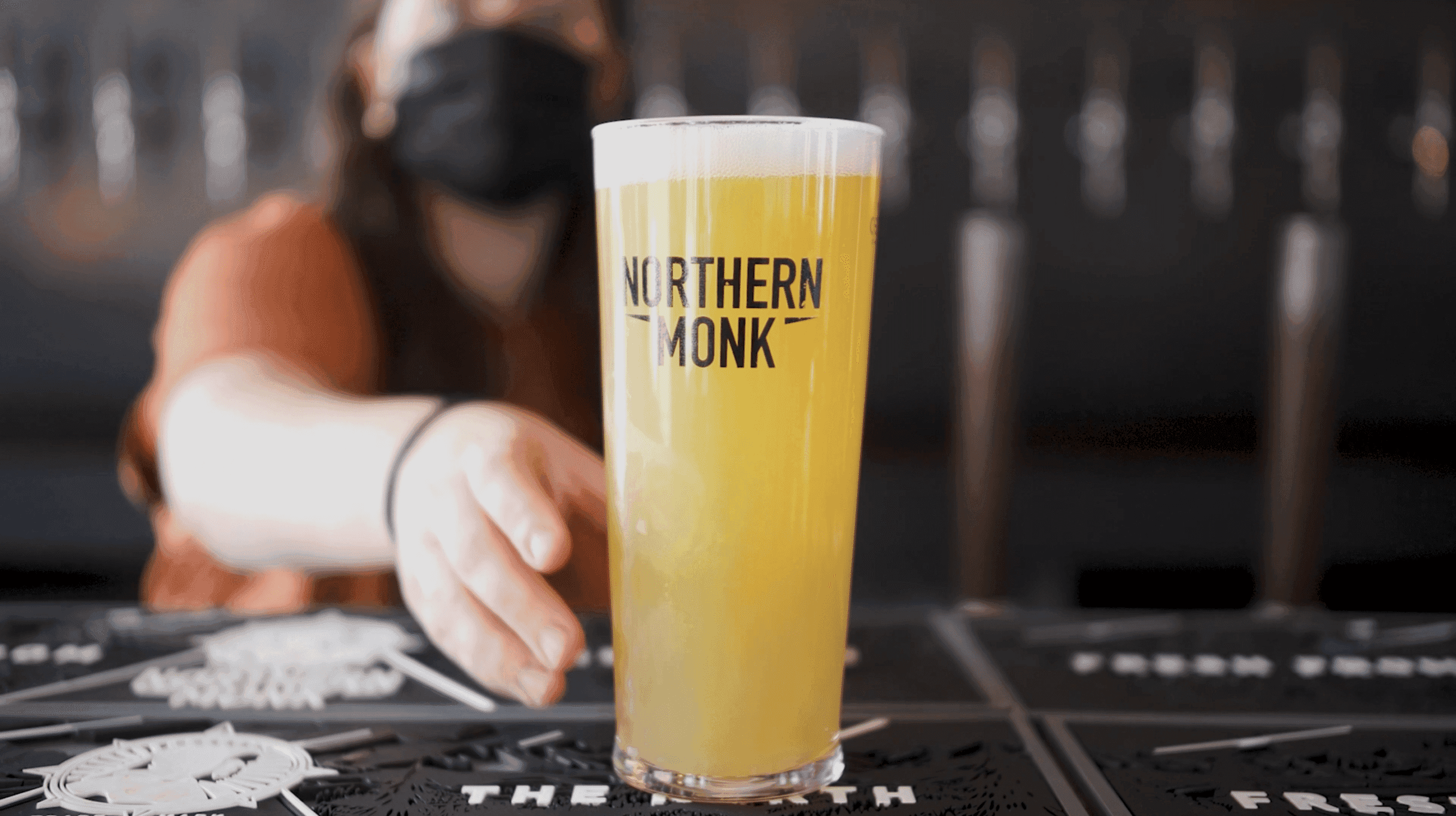 Northern Monk Refectory
On the edge of Leeds' south bank, down an innocuous side street in an industrial part of town, lives one of Leeds' greatest visits. Northern Monk revived this striking old mill into a modern brewery which creates awesome beers that both respect tradition and drive innovation. Their popularity has expanded beyond the city and into bars and shops nationally and internationally, but the good stuff remains brewed here at their original site. Leeds is lucky enough to sup it upstairs in Northern Monk Refectory, a hip yet inclusive space for locals and visitors to drink it all in.
Springwell Tap
From the owners of Leeds' original beer hub North Bar, it is only right that their offshoot North Brewing Co. has a terrific tap room. The previous brewery site just north of the centre was improvised into a super social spot, and the move to Springwell evolves with a large and smartly set up space, inside and out, for folk to meet, eat and drink. The liquid here is gold, with a vast choice of North brews to suit all tastes, from lagers and pales to sours to stouts. To visit one of the coolest tap rooms in Leeds, spring north.
Kirkstall Brewery Taproom
In a decade of brewing, Kirkstall Brewery have been on a continuous upward curve. Starting out as a neighbourhood brewery, they opened local pub Kirkstall Bridge Inn and won CAMRA awards, before expanding their brews and stocking in bars and shops across the country. After more than doubling their output, Kirkstall Brewery moved to a new site on Burley Road, which we can all enjoy at the large modern tap room. This open beer hall works as both a great stop off for a traditional pint or a social stay sampling a selection of delicious beers. Time it right and you can join a brewery tour and tasting event too.
Terminus Tap Room and Bottleshop
Amongst a mini pub crawl of Alfred's, East of Arcadia and Boot & Rally, Terminus is perfectly located between its beer peers in Meanwood. Established in 2017 by brothers Baz and Graeme Phillips primarily as Meanwood Brewery, the venue is now also the impressive Terminus tap room and bottle shop. Over two floors and outdoor seating, there is plenty of space to cosy down with an ale brewed next door, or from other local brewers welcome here too. There are also plenty of other drink options, great food by The Hungry Bear, and over a hundred takeaway cans and bottles in the beer fridge to carry on after your final stop.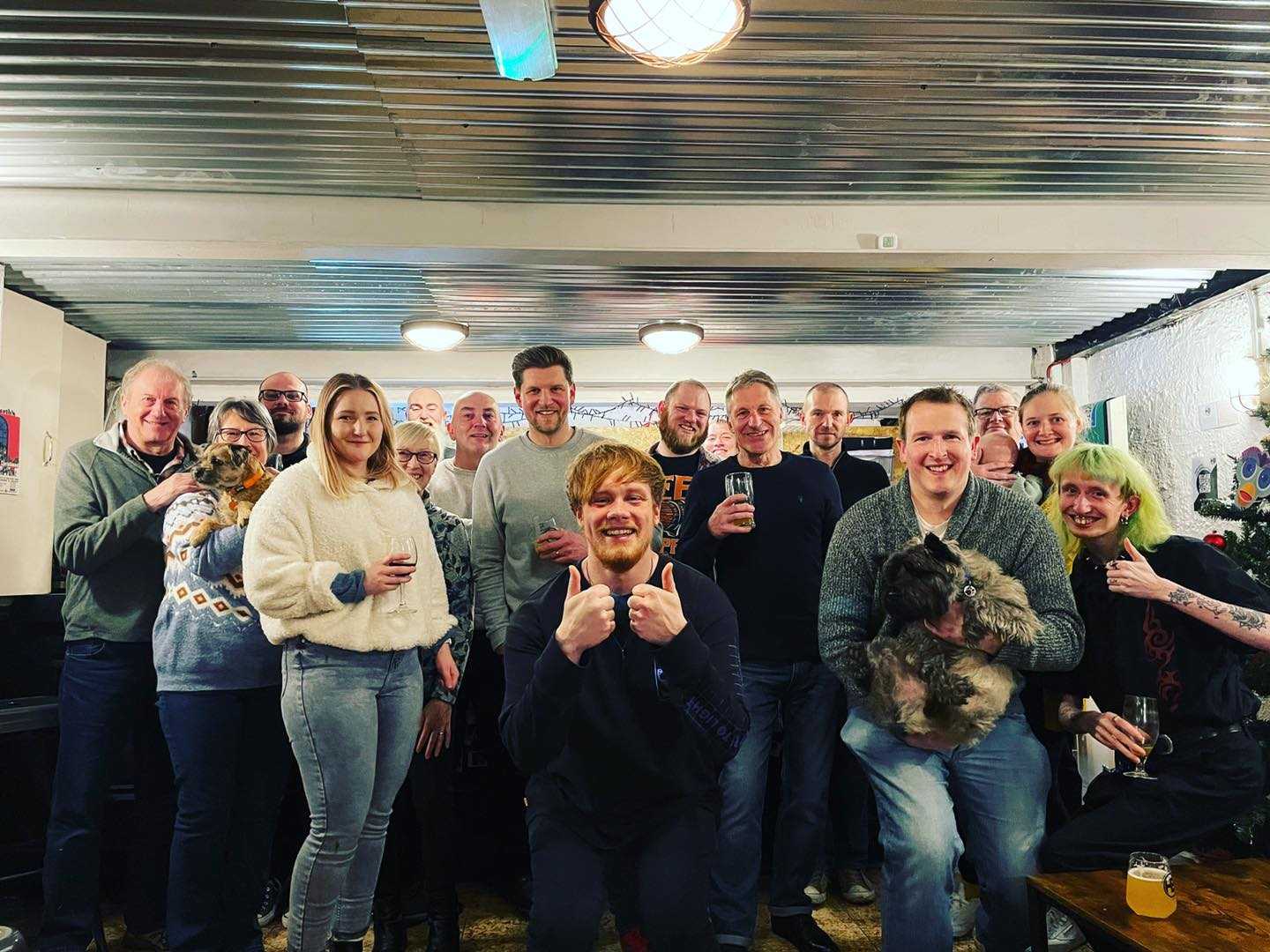 Horsforth Brewery
Mark Costello started brewing beer from his home garage in 2017 and sharing them with his local area. Such was the success of his one-man brews, Mark moved to a separate unit a year later, and in 2020 Horsforth Brewery became a full time business. Now with a small team and with beers stocked across the city and sold online, Horsforth Brewery have opened their own intimate tap room. Fresh keg and cask ales are poured on tap to loyal customers and welcome newcomers, and for the full whammy including lunch, pints and brewing, try the Brew Day Experience.
Nomadic Beers
Just outside Leeds city centre in Sheepscar is a small brewery making great beers. Nomadic are a four person team who specialise in making hand-crafted, tasty cask ales. Their tap room is open every Friday and Saturday, and as well as the friendly atmosphere and occasional events, there is a big screen showing sports. Well worth a wander to discover this charming Leeds brewery.
Piglove Brewing Co.
A unique oddity of a brewery that is all the better for their eccentricities. Mixing their Venezuelan background with traditional Yorkshire brewing, Piglove create inventive craft beers that are exotic, bold and fragrant; you can enjoy them fresh at the lovely tap room on Cross Green Lane. The name comes from a Venezuelan saying to love something so much it becomes dirty, such as pigs with muck, or like Piglove with craft beer. Or, like Leeds' craft beer drinkers with Piglove.
Shadow Brewing
A brewery tap room for Otley became a welcome addition to the market town last year when Shadow Brewing proudly opened to the public. Having learnt their craft for a couple of years and then spent a couple more producing dozens of beers for pubs and bars, this nano brewery is now serving some excellent ales fresh on site. Head down on a Friday and Saturday to discover a brewery who are casting a positive shadow on the community.
Images: Nomadic Beers, Kirkstall Brewery, Northern Monk Refectory, Horsforth Brewery