The Middle Eastern cradle of humanity has brought us many things – farming, irrigation, and civilisation as we know it, just to name a few. But can anything quite compare to the pure joy of a good pot of hummus? While historians have placed its origins in 13th-century Syria, this wonderful cuisine has since swept the globe, tempting everyone with its Earthy flavours and hearty simplicity. Here's a list of our all-time fave hummus havens, where you're free to indulge in this timeless classic.
Bab Tooma
A Leeds legend, Bab Tooma is one of the only Syrian restaurants in the city and has the excellent-quality hummus to prove it. Creamy, delicious, and made using family recipes, every serving of the stuff is bound to elevate your meal from good to great. You definitely can't pass up on an opportunity to snag yourself a little bowl of goodness next time you're dining there.
Humpit?
Starting with a humble dream to create a place where pita could be ripped and hummus could be dipped into, Humpit has since exploded into the Leeds Student Union, delighting young adults everywhere. Even better – these guys offer delivery, meaning that their wonderful hummus is only a few clicks away from your door.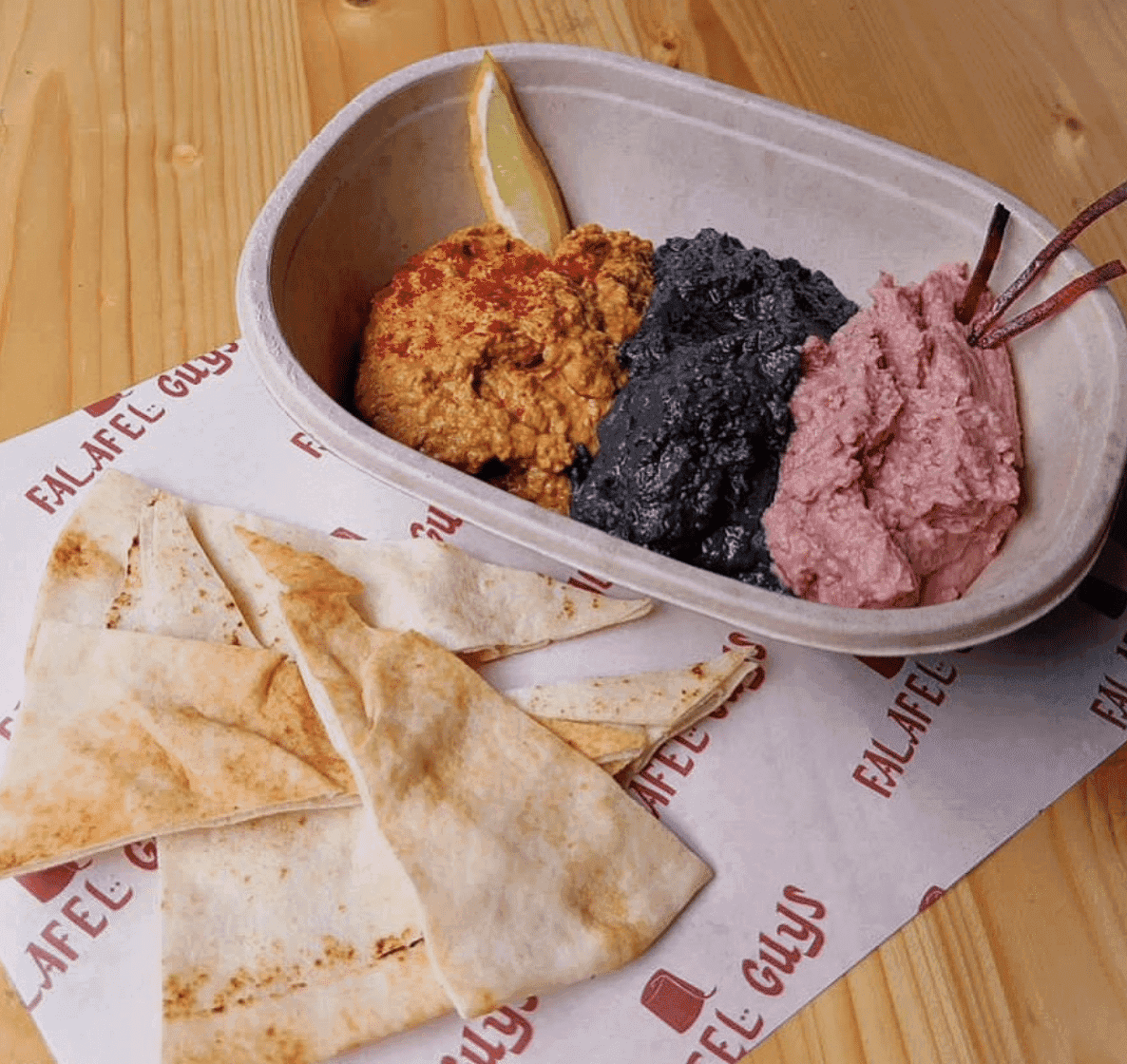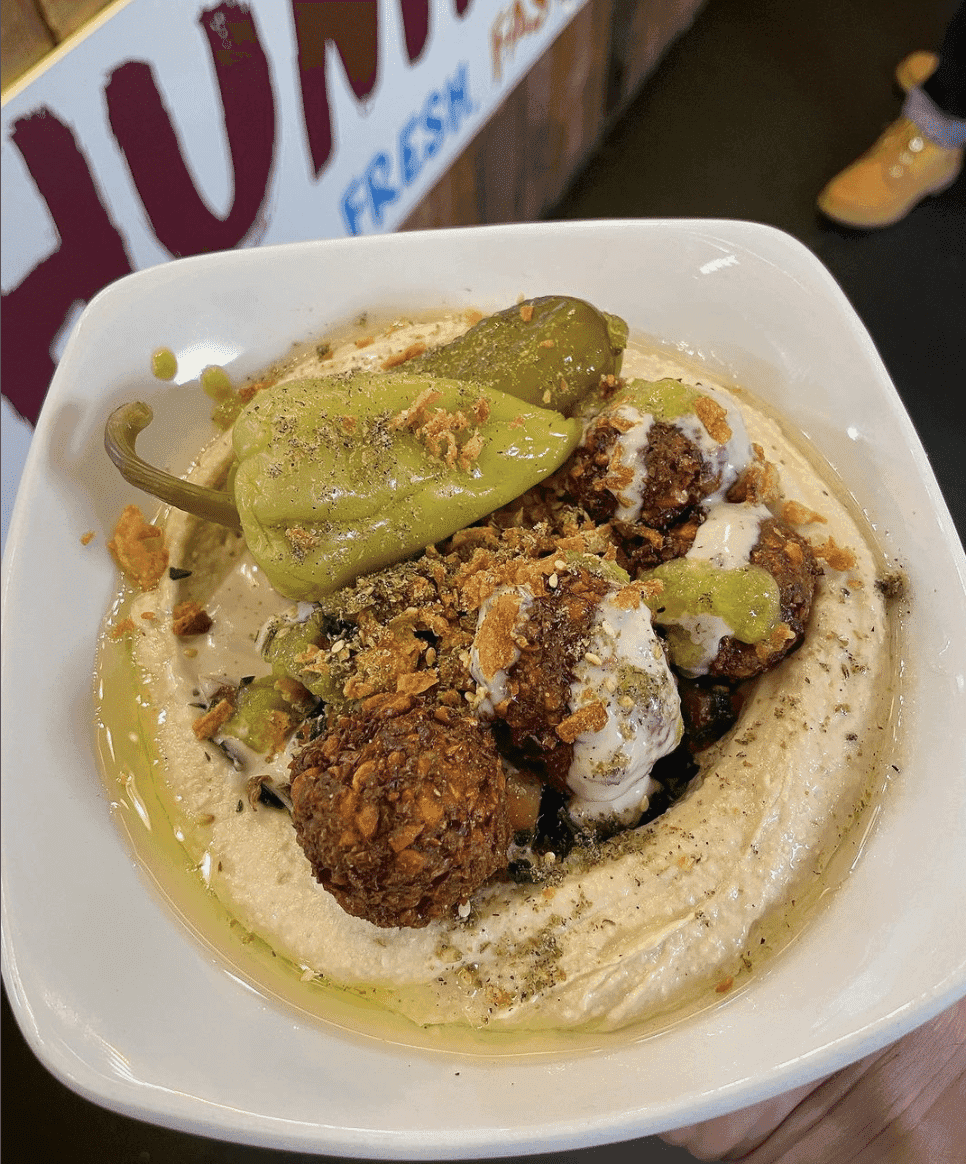 Falafel Guys
You've undoubtedly seen their iconic red and white food van on Briggate, but have you tried their hummus? If not, then perhaps this is your sign to change that. Smooth, indulgent, and absolutely perfect smothered on a wrap, their food is to die for – especially after a marathon shopping spree. Or a long night out. Or for any reason you can think of!
Mogador?
Traditional Moroccan and Lebanese restaurant Mogador is another top-rated place to get your hummus fix. Located on Cardigan Road in Burley, their massive menu and varied dietary options means that pretty much anyone can head over there and find something they enjoy. Heavenly.
Mythos
Greek-style takeaway Mythos is the champion of the late-night gyro, and after a roaring success on Woodsley Road, they've since spread their wings and opened a second shop up in Chapel Allerton. These guys will slather hummus over pretty much anything if you ask nicely. I know a friend who insists on having it with his cheesy chips – they'd be more than welcome to walk through the doors of Mythos, where they can really go to town!
Lebanese Bites
You can find this takeaway on Woodhouse Road, and again, they've got exactly what you need to get through the day. Buy it as a small side to enhance your meal or a larger starter for the hungrier folks among us, and bask in the gorgeousness of money well spent: on hummus.
Lavanta
Straight from the family kitchens to your table, Lavanta's recipes elevate the classics and guarantee satisfaction. Hummus is on the menu – of course – and they serve it with their own homemade bread, just adding to that traditional feel. And why not have it with some of their other cold or hot mezze? It'd be almost criminal to pass up on trying some of those unbeatable Middle-Eastern flavour combinations, after all.
Images- @babtooma_uk, @humpithummus, @falafelguysuk