Drinking coffee isn't just a great way to unwind or socialise. Research has revealed that this daily ritual has a range of hidden health benefits too, from protecting your heart to improving your memory. Whether you prefer an intense espresso, a smooth latte or a velvety mocha, we're spilling the beans on some of the best places to get your caffeine fix in Leeds.
La Bottega Milanese
Bringing European cafe culture to the streets of Leeds, La Bottega Milanese offers an authentic Italian coffee drinking experience. This convivial coffee bar has been ahead of the curve ever since it opened its first 'cupboard-sized' premises in the city back in 2009. In fact, its cafe in The Light was the first outside London to serve espresso as late as 11pm. Now, La Bottega Milanese has two attentively-styled espresso bars to visit – the sophisticated Park House on the corner of St Paul's Street and the recently refurbished Bond Court, which looks like something you'd find on Milan's famous Via Montenapoleone. When it comes to coffee, LBM has its own award-winning house blend, La Classica – an ethically-sourced, speciality grade four bean Arabica that is roasted nearby. You'll also find a range of exciting guest coffees here, along with a wonderfully thick hot chocolate made with 100% cacao. La Bottega's mantra is 'if it's not from Italy, it's from Yorkshire'. The cafe's moreish street food is prepared using imported fine meats and vegetables bought from the city's markets. Its cakes are also from Italy but its bread and croissants are delivered fresh from local bakeries each morning. Like any real Italian espresso shop, La Bottega Milanese keeps a selection of wines, spirits and alcoholic aperitifs behind its bar. Call in after 4pm, just like the Milanese do, to catch up with friends over drinks or tuck into a tasty post-work snack.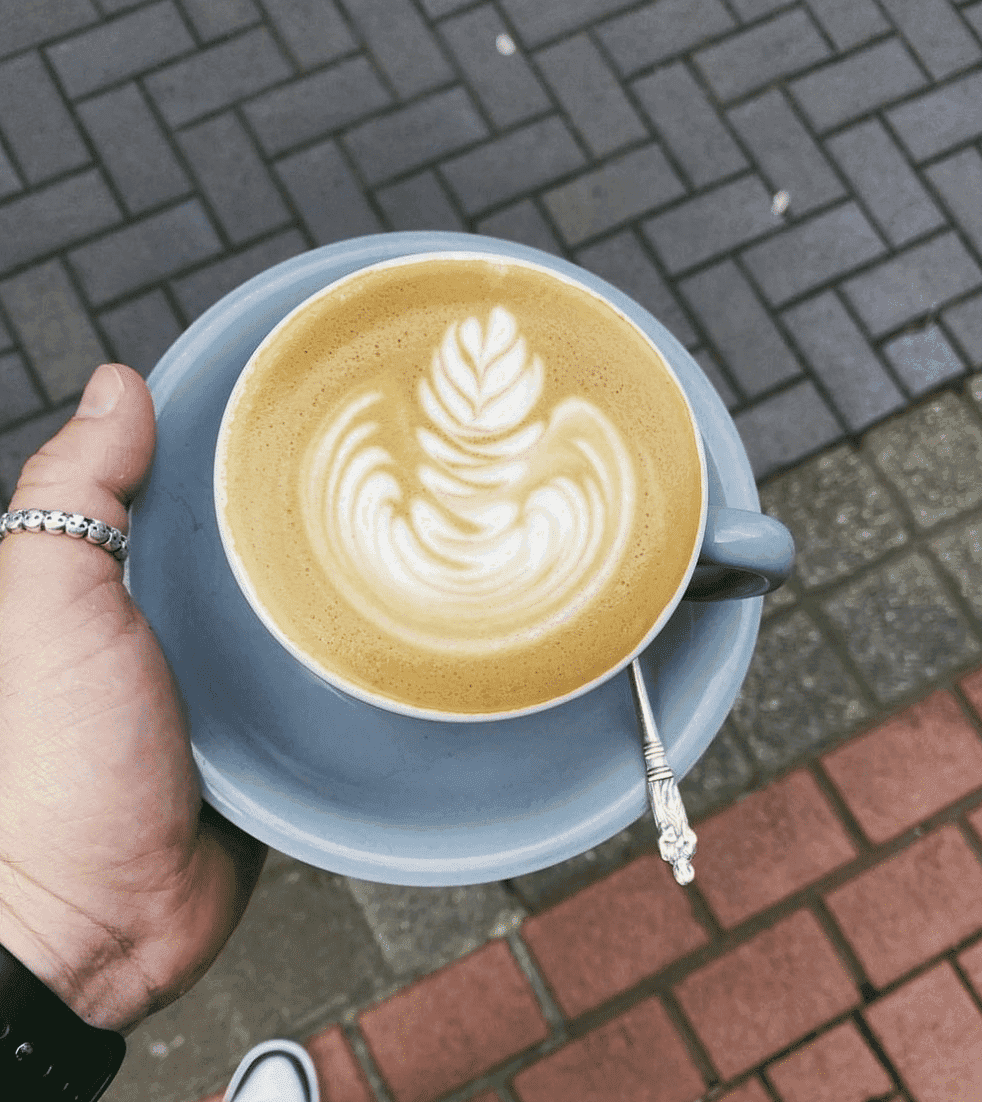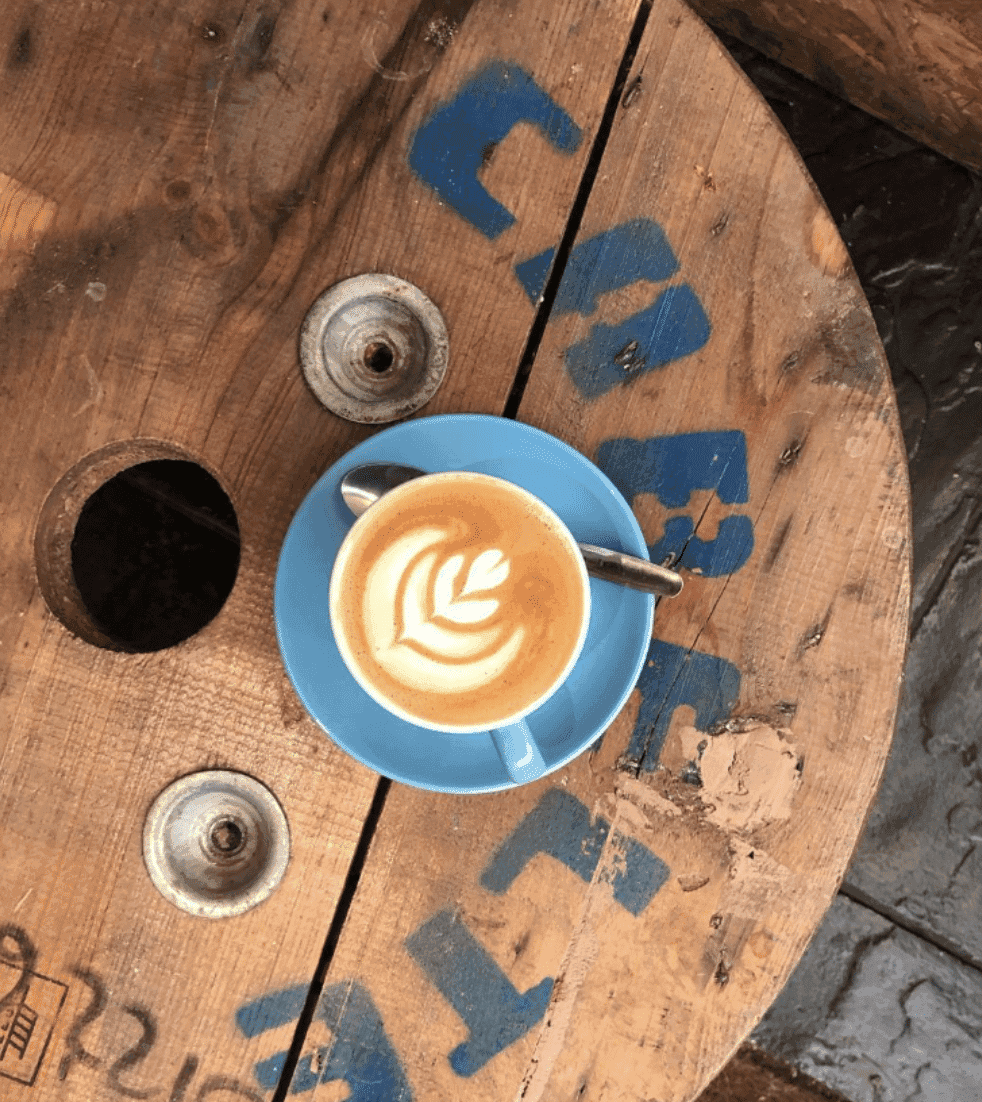 Laynes Espresso
Laynes can be found near the city's train station, which makes it a convenient spot to take a break when travelling or enjoy brunch with visitors from further afield. This espresso bar opened back in 2011 and coffee has always been its main focus. Here, you can choose from all the classics: macchiato, piccolo, long black, flat white, cappuccino, latte and americano. These can be made caffeine free upon request or served with oat milk. Laynes' usual choice of coffee is Red Brick by Square Mile – a medium roast with flavours of cherry, chocolate, plum and almond. Their food menu features savouries like sweetcorn fritters and Yorkshire fishcake sandwiches, which can be followed by tempting pastries from Laynes Bakery in Armley. You can also try swirls of heavenly soft serve here, made with milk and cream from a dairy farming cooperative in Jersey and Bare Bones chocolate flakes.
Miles & Co
Tucked away in an ornate sit-in kiosk in Leeds Kirkgate Market, Miles & Co is just the place to stop for coffee while indulging in some retail therapy. This independent, barista-owned coffee shop belongs to a husband-and-wife team, Lee and Ellenor, and it is named after Lee's grandad who helped to raise him. Miles & Co offers all the usual coffees, including the currently trending cortado with its 1:1 coffee to milk ratio, 'dirty' chai and pourovers. There's also a Biscoff latte. These are all brewed with the speciality coffee beans that the shop keeps on rotation and can be made dairy free or decaf at your request. If you'd like lunch or a snack to accompany your coffee with, Miles & Co is known for its fantastic grilled cheese toasties and freshly baked pastries.
Kapow
This independent coffee shop has two cosy cafes in Leeds – one in The Calls and another in Thornton's Arcade. Here, you'll find locally-made cakes and sandwiches, as well as an excellent cup of coffee. Kapow's self-proclaimed 'coffee nerds' say they're 'chill when it comes to drinking your coffee and super serious when you want to talk about it.' They have their own delicious house blend, which boasts notes of cocoa, hazelnuts and dried fruits. Alternatively, you can opt for single-origin coffee with beans from Colombia, Brazil, Ethiopia and Peru. These can be brewed for you to drink in or purchased whole or ground to take away. Kapow sells Friedhats filter coffee, Colonna compostable coffee pods, cute tins of Ride & Grind and ready to drink cans from The Coffee Manifesto. Their cafes also regularly host creative and social events like Comics & Coffee and Drink 'N' Draw, both with OK Comics.
Mrs Atha's
With its dark yet cosy Victorian-inspired decor, Mrs Atha's is the perfect autumnal haunt. This family-run cafe was forced to close over the summer due to the cost of living crisis but is now back, much to the delight of its loyal customers. Mrs Atha's is owned by brothers Warren and Jonathan and is named after their grandmother. When it comes to food and drink, the pair put an emphasis on 'good produce and traceable provenance', looking to local suppliers to help shape their food and drink menus. Mrs Atha's baristas use coffee blends from Craft House Coffee, Maud Coffee and more, which can be made vegan and dairy-free with Oatly milk. If you're a fan of hot chocolate, there are three kinds to choose from here, all made with real chocolate. These include Venezuela 58% milk, Ecuador 70% dark and Ivory Coast white hot chocolate. You can also sample Charitea iced teas and iced coffees at Mrs Atha's.
Out of the Woods
Established in 2006, this popular coffee shop can be found on Water Lane and in Granary Wharf. Both shops have inviting, woodland-inspired decor and offer a variety of lunch options like scrumptious toasted sandwiches and pastries from CAWA Bakery. The coffee served here is made with beans from Huddersfield-based roasters Dark Woods and your choice of organic cow's milk or a vegan alternative. This can be made into all of your favourite styles, including batch brew. Over winter, you can warm up here with a cup of Blendsmith hot chocolate or mocha. Out of the Woods' talented baristas are also known for their impressive seasonal latte art.
Images- @labottegamilanese, @mrsathas, @kapowcoffee