In most cultures, food has always meant much more than a necessary sustenance. The making and sharing of delicious foods have passed through generations, created traditions and brought communities together throughout history. Here in Yorkshire, there are still people and places that are serving the food of their heritage with a warmth and soul that welcomes folk in to make friends and break bread.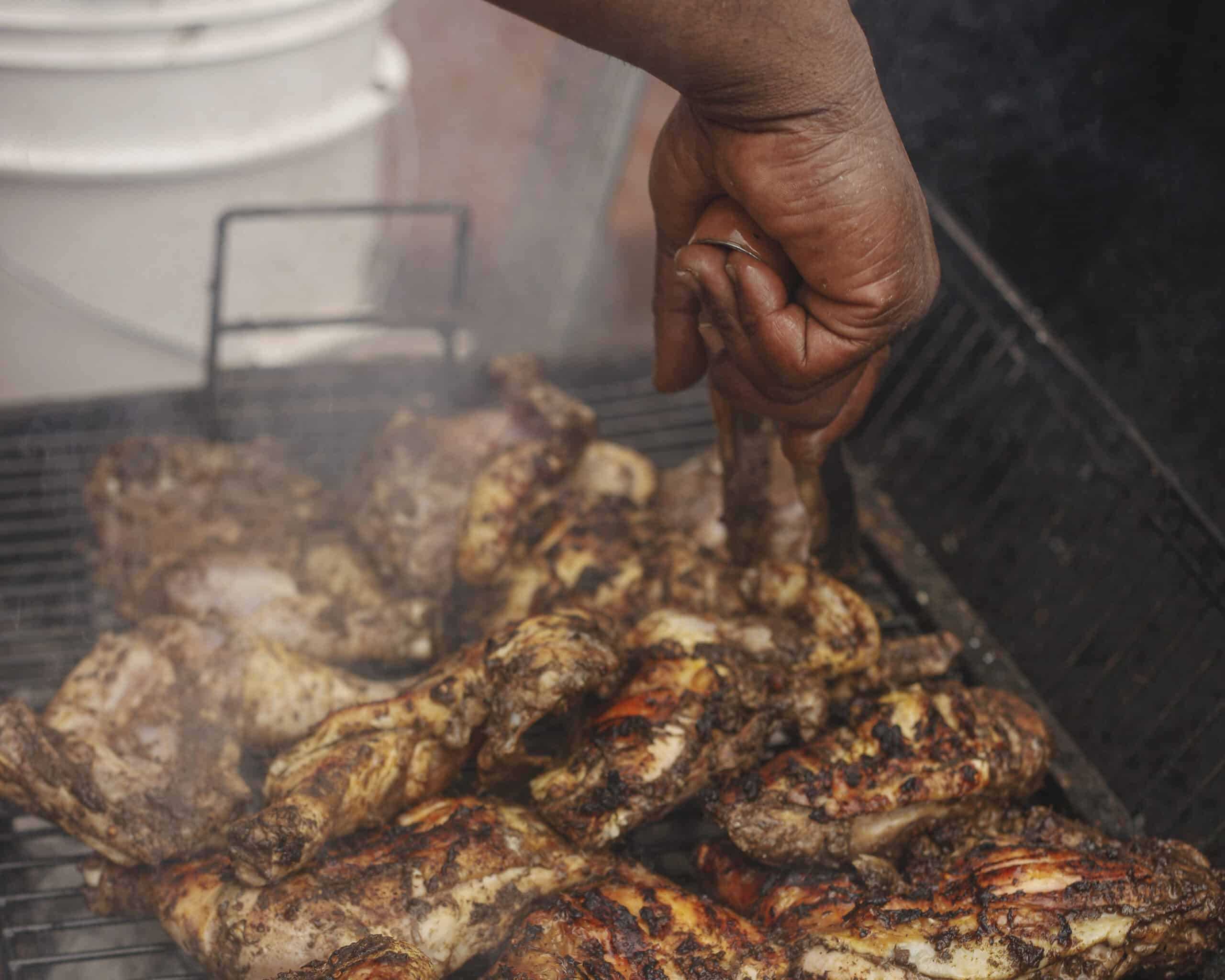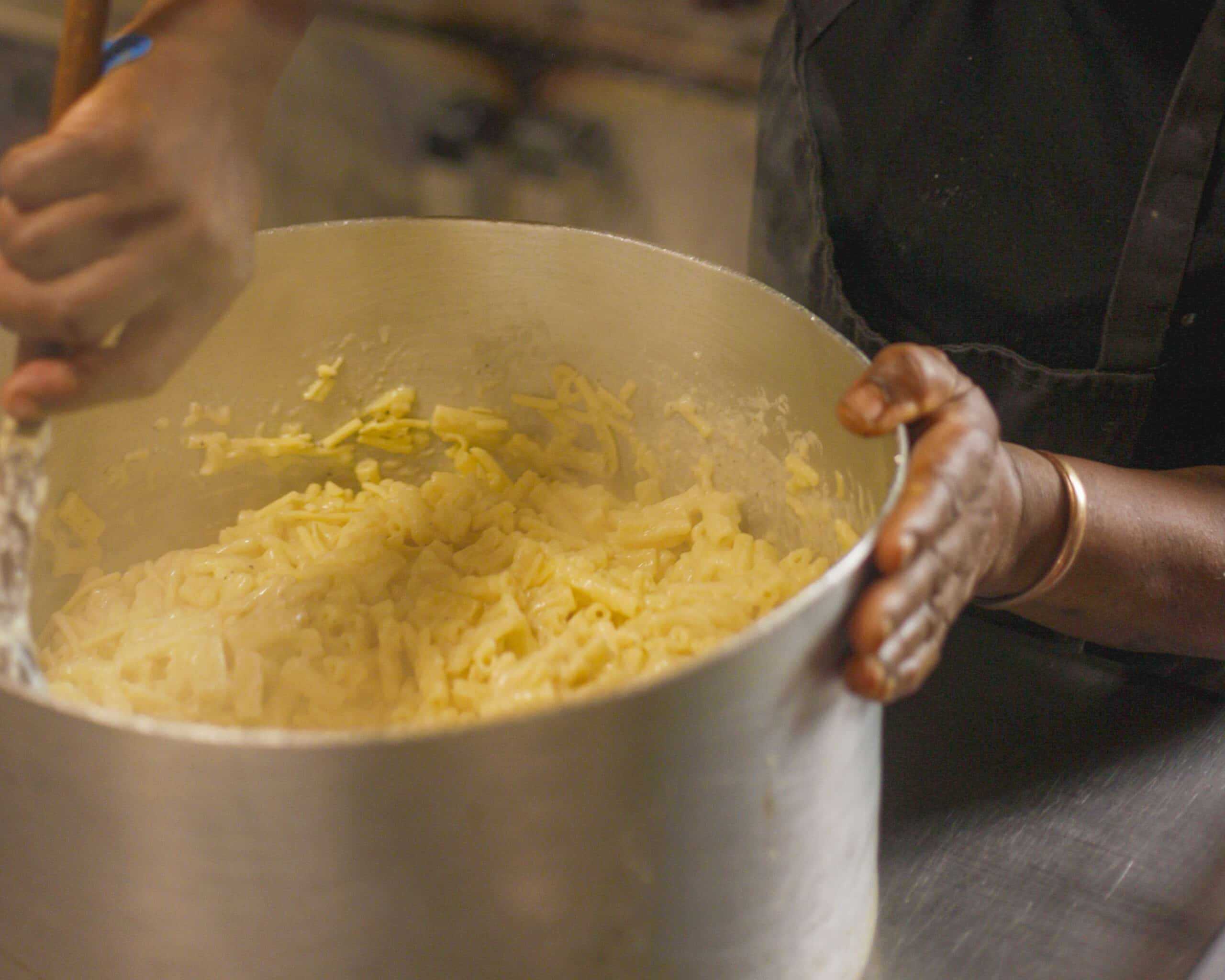 One such place has been attracting a diverse Leeds crowd for their Caribbean goodness and homely vibes for nearly 20 years. Maureen's Kitchen is exactly as the name explains; opened by Maureen in 2003, who continues to bring the good food and good mood to this Roundhay Road kitchen.
Her journey to this destination actually began long before then, as Maureen describes; "I remember being a young girl and my mum and dad would invite friends round to have parties; they used to always come for the food. My mum was a good cook and I picked up her style of cooking. Around 9 or 10 years old I started baking. My mum worked shifts and would leave food out for us to prepare in the evening; I'm the middle child of 7 but I took over, making rice and peas, stewed meat, chicken, all sorts of things."
Despite this natural talent, Maureen did not go straight into cheffing, initially working in an office job before her culinary skills seeped through. "In the 1980s this guy asked me to cook him some food and it took off since then. Before opening Maureen's, I was cooking at home and in community centres. I've met a lot of good people along the way."
That sense of community, atmosphere of home, and meeting of people remains at the heart of what makes for a vital social food hub. "I'm always talking with my customers, and some people who don't know me will ask "Are you Maureen?" she enthuses. "The palate is for everyone here. We have many regular customers and they won't go anywhere else; they always come back."
It is often considered that collective human connections are diminishing in the modern world, yet a feeling of belonging is as essential now as ever before. In every city and every town, locals crave a place of communal comfort, which welcomes in every age, race, gender, religion, nationality, background and culture. Ironically, a place to call their own.
This spirit was happily evident at this year's Carnival, a celebration of West Indian culture where all of Leeds gathers to celebrate our differences whilst supporting local favourites. For Maureen's, her loyal following caused "never ending queues", as she explains, "because we're local, everyone goes for food from someone they know. People were waiting around an hour and a half, they weren't going nowhere!"
These long lasting relationships have also thrived from the beginning with other local businesses. "I've been using the same butchers for 20 years," she says. "And my Caribbean food has always come from a guy in Huddersfield that imports them. It really is the proper stuff." The result is an authentic menu of seasoned fried chicken, jerk chicken, rice and peas, mixed seasoned veg, macaroni and cheese, curried goat, and 'Saturday Soups' of chicken, mutton or oxtail. Even if she does say so herself, "It tastes delicious".
And that is half the reason why people go out for food, because it tastes delicious. The other half is perhaps even more important. "It's about the food and family, eating together, sharing with other people. This has always been my passion."
Photos: Issac LB