One of the UK's coolest neighbourhoods according to Time Out magazine, Chapel Allerton is home to a whole host of fresh and exciting businesses, from fine dining restaurants and unique gift shops to casual bars and trendy brunch spots. If you haven't yet visited this lively Leeds suburb, here are some of the best places to eat, drink and shop as chosen by a local.
The Regent
Popular local watering hole The Regent has a homely and welcoming atmosphere. This traditional pub resides in a Victorian building that has been a pub since the 1840s and its interior combines old and new features with leather seating, wood panelling and stone fireplaces. The Regent – which is named after the Prince Regent George IV – also has a courtyard beer garden and TVs on which to watch live sports. Behind the bar here, you'll find cask ales from Greene King, along with wines, spirits and a range of cocktails. These include signature serves such as the 'Cherry Bakewell', made with Kraken black cherry and Madagascan vanilla rum, Disaronno, pineapple juice, soda and lime. The Regent no longer serves food but those drinking here can order dishes from nearby takeaways to eat on the premises.
Further North
Another option for drinks in Chapel Allerton is Further North. This laid back bar belongs to the North Brewing Co. and you can expect to find plenty of their own beers on its drinks list, as well as a varied selection of bottled world beers, wines, spirits and cocktails. The bar opened an additional upstairs seating area back in 2015 but it retains an intimate feel. An overhead canopy of hanging bulbs with statement lamp shades provides mood lighting and its walls are filled with arty posters and prints. On hotter days, when the folding windows are opened onto the street, Further North takes on a European cafe vibe that makes it a great spot to catch up with friends after work.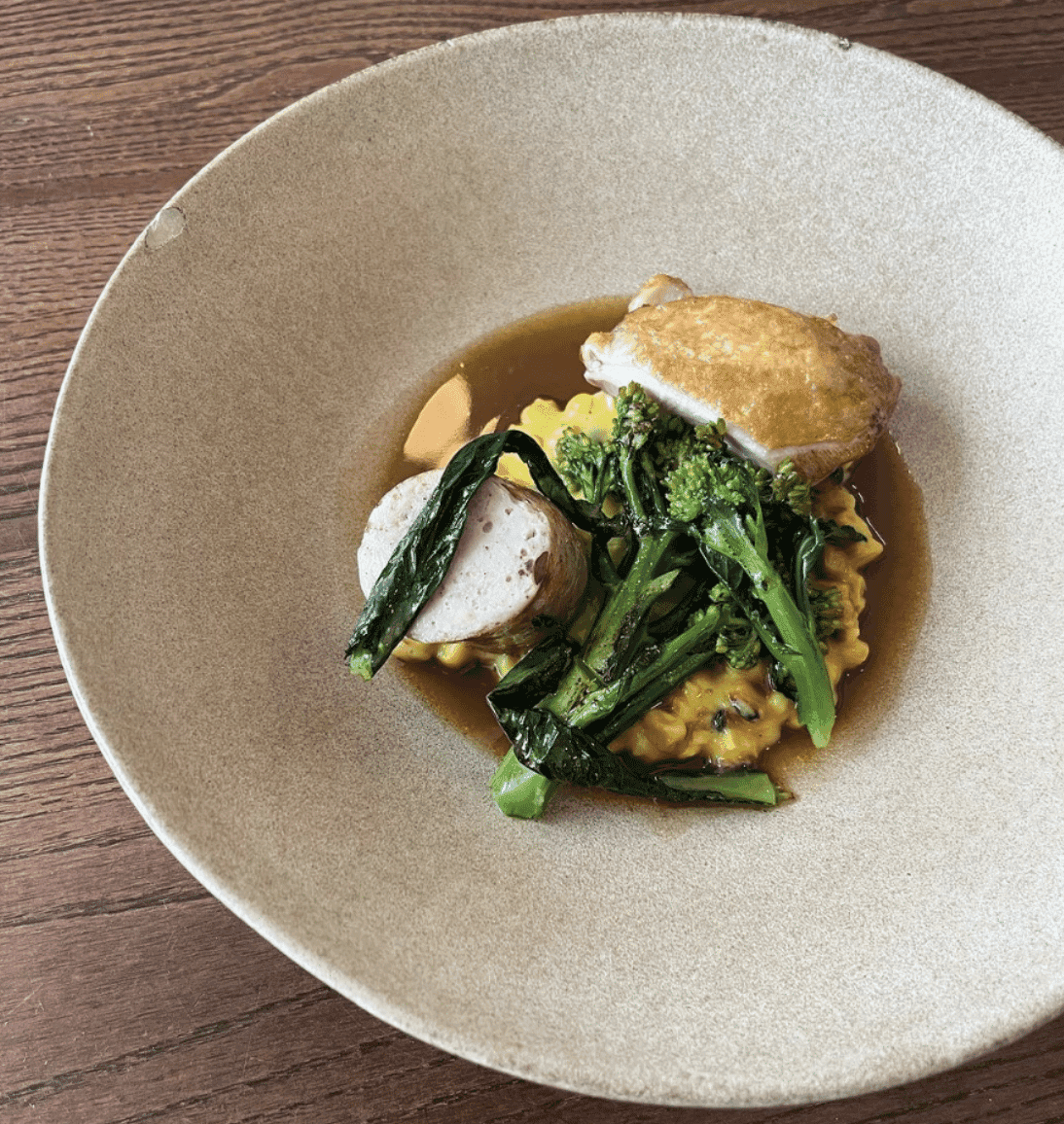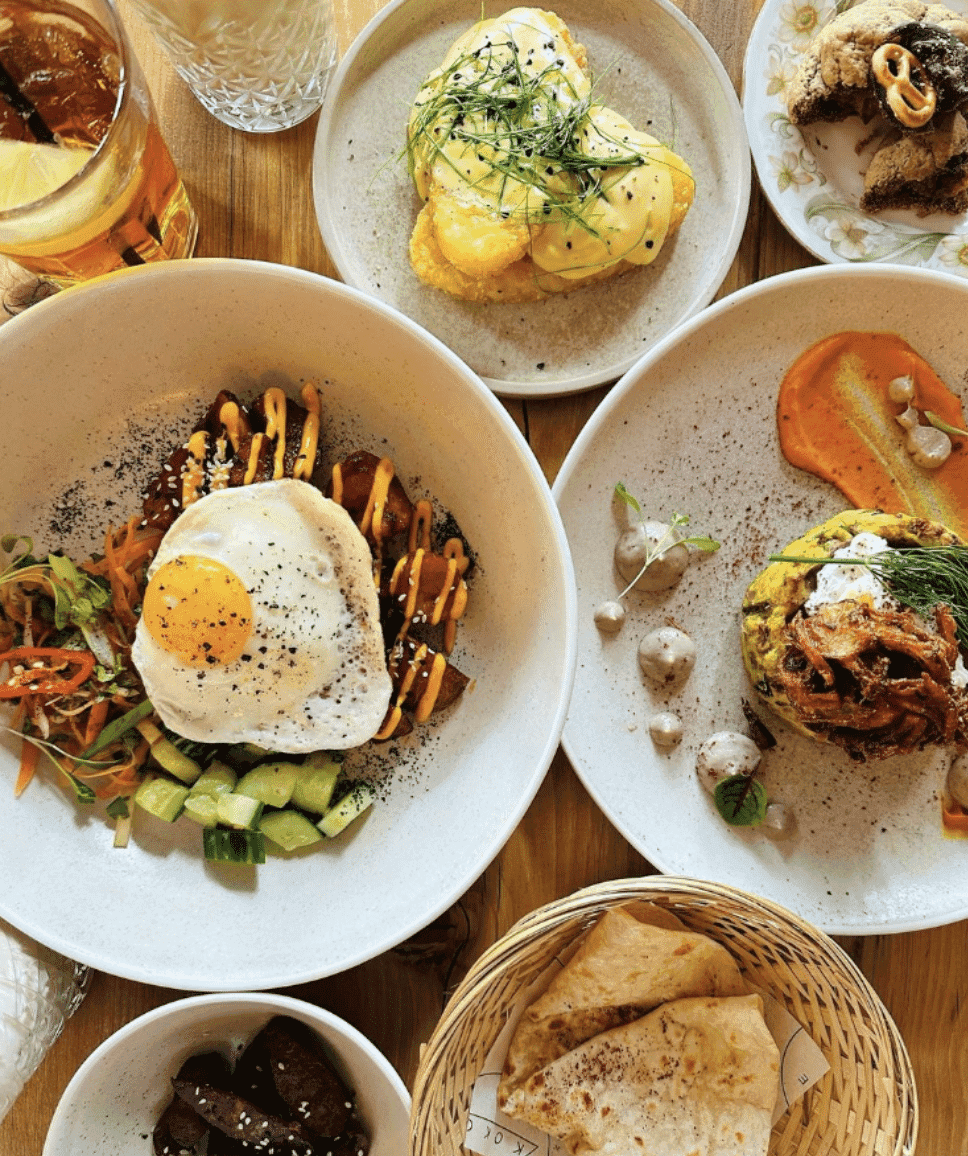 Chirpy
Described as a 'design-led gift shop', Chirpy is an Aladdin's cave filled with cute and characterful gifts to suit all personalities. The shop's owners believe in supporting local and small makers, therefore much of their stock comes from independent artists and crafters and they regularly host their own workshops too. Chirpy sells seasonal accessories that you can use to style your home for Halloween or Christmas, as well as fashion, greetings cards and many more quirky gift ideas. It also has a wedding list service, which is just the thing if you're tying the knot and would like something more personal than a toaster as a reminder of your big day.
House of Koko
If you'd like to start the day with a luxurious brunch, House of Koko is just the place. This dedicated brunch restaurant on Harrogate Road offers far more than the usual eggs and bacon with a menu full of inventive options inspired by global cuisines. You can recover after a big night out or kick off the weekend here with dishes like Hot Honey Hash – a scrumptious creation featuring triple-cooked gochujang potatoes, apple and daikon yuzu slaw, Japanese cucumber salad and sriracha aioli – or Moroccan-style 'Aubergine Zaalouk' with spiced and charred aubergines, za'atar whipped feta, date purée and Koko's own yoghurt. Alternatively, those who prefer to stick to a classic can tuck into an Eggs Benedict with streaky bacon, oak smoked Atlantic salmon or chestnut mushrooms and shallots. House of Koko also serves pancakes with a range of tempting toppings to satisfy those with a sweet tooth.
The Little Bookshop
As its name suggests, The Little Bookshop opened in 2017 as a children's book seller but it has since expanded its stock to cater to grown-ups too. This friendly shop with its eye-catching blue exterior boasts hundreds of great books to discover, including beautifully-illustrated children's stories as well as non-fiction titles on hot topics such as feminism, the environment, politics and parenting. Book lovers of all ages will enjoy browsing The Little Bookshop's colourful shelves and little ones can also pop in for their weekly storytime, which takes place each Friday at 11am.
Canteen
If you like eating pizza and playing board games, you'll love Canteen. This four-year-old bar and restaurant sells stone baked sourdough pizzas with options like the 'Truffle Mushroom', featuring garlic roasted mushrooms, cheese and truffle oil, or the 'Diavolo', made with Roquito peppers, red onion, house sauce, chilli oil and mozzarella. If none of the toppings on the menu tickle your fancy, you can create your own and there are plenty of choices for vegans or those following a dairy-free diet. In the summer, you can grab an outdoor table here and cool down with a refreshing Mezcal Marg or fruity Pina Colada. You can also banish those midweek blues with pizza and a house pint for just £10 each Wednesday.
Hern
If you're looking to treat yourself to an extra special meal out in Chapel Allerton, look no further than Hern. The unassuming frontage of this little restaurant on Stainbeck Corner somewhat belies the excellent fine dining experience you can enjoy within. Hern's head chef is Rab Adams, who trained at Cordon Bleu and previously worked at Cochon Aveugle in York. Rab champions sustainable cooking and works with locally sourced, seasonal ingredients, crafting dishes that make the most of every part of them. You can dine à la carte here on Wednesdays, while on all other days the restaurant serves a 4-course set menu. This features appetisers like melon granita with ricotta and mint, or a Scotch egg in Oxford sauce, followed by starters such as fazzoletti (silk handkerchief pasta) with courgette, mozzarella and pangrattato. You can then move onto a main of pork loin with black pudding, chicory and cauliflower, or a vegetarian or pescetarian alternative, before finishing with a delicious brown sugar meringue with apple. As you'd expect, Hern boasts a wonderful wine list with organic and biodynamic wines from small producers.
The Woods
Also located on Stainbeck Corner, The Woods inhabits a stylish contemporary space with its own leafy rooftop garden. This casual bar is known locally for its fantastic cocktails. Beer lovers will also find cask and keg offerings from the likes of Vocation, Northern Monk and North Brewing here, along with bottles from far further afield. Those who wish to graze while drinking can choose from creative small plates such as the delicious-sounding 'compound butter sharer' with toasted sourdough, nduja, smoked bone marrow and chimichurri. Heartier mains include burgers, pasta dishes, flatbreads and salads, or lunchtime specials like beetroot soup or a Schnitzel sandwich accompanied by wedges. The Woods comes alive at night with an ever-changing programme of events, including a quiz night on Tuesdays and music from guest DJs.
Mythos
New to Chapel Allerton, Mythos only opened last month. This Greek bar and grill is an expansion of the highly-rated Mythos takeaway in Hyde Park, which celebrates the best that the Mediterranean has to offer with flavourful Greek cookery. The new restaurant has a sociable feel and an interior that's been attentively styled with wall murals, decorative plants and an open kitchen where you can watch your food being cooked. To whet your appetite, there's a long list of hot and cold starters to choose from. These include authentic 'Gigantes' – butter beans baked in a sauce of tomato, onions, olive oil and parsley – or 'Saganaki', lightly battered cheese that is flambéed in brandy. You'll find lots of grilled meat on the menu in the form of skewers, chops and steak. When it comes to dessert, you shouldn't pass on an opportunity to try Mythos' mouthwatering baklava.
Images- @hern_restaurant, @house_of_koko_, @thewoods_cpa