With the Summer season going strong and Autumn on the horizon, a new season calls for some new styles. Whether you are on the lookout for some new wardrobe classics or accessories to jazz up your outfits, Leeds has you covered. From looks that deliver sustainability, bespoke designs or a vintage moment, independents within Leeds will have you forgetting fast fashion and embracing sustainable staples for the upcoming seasons.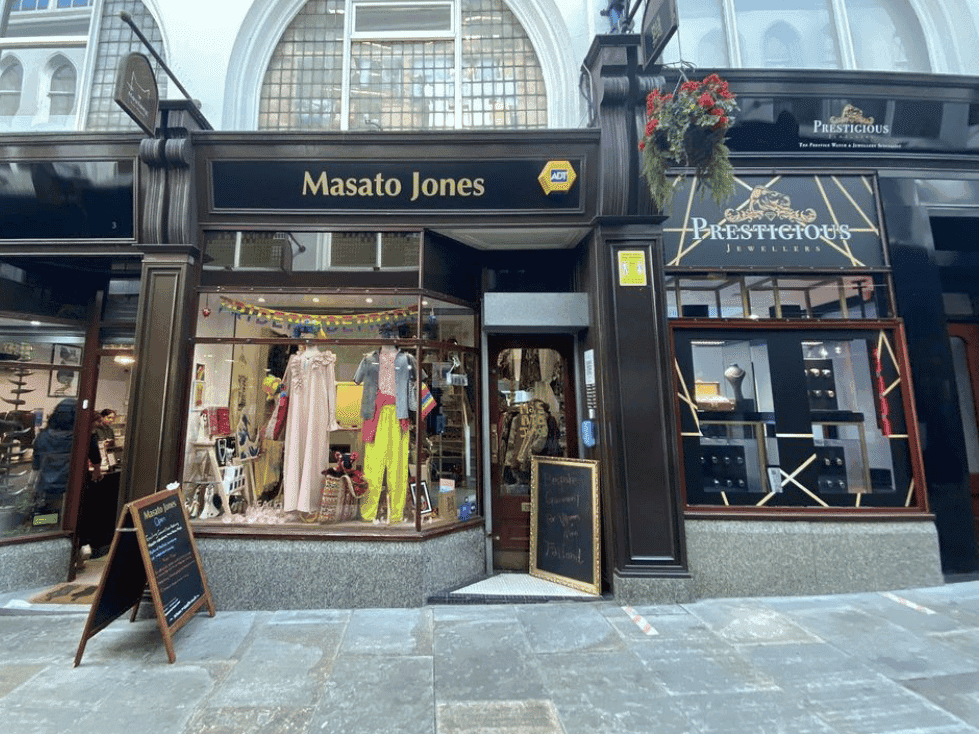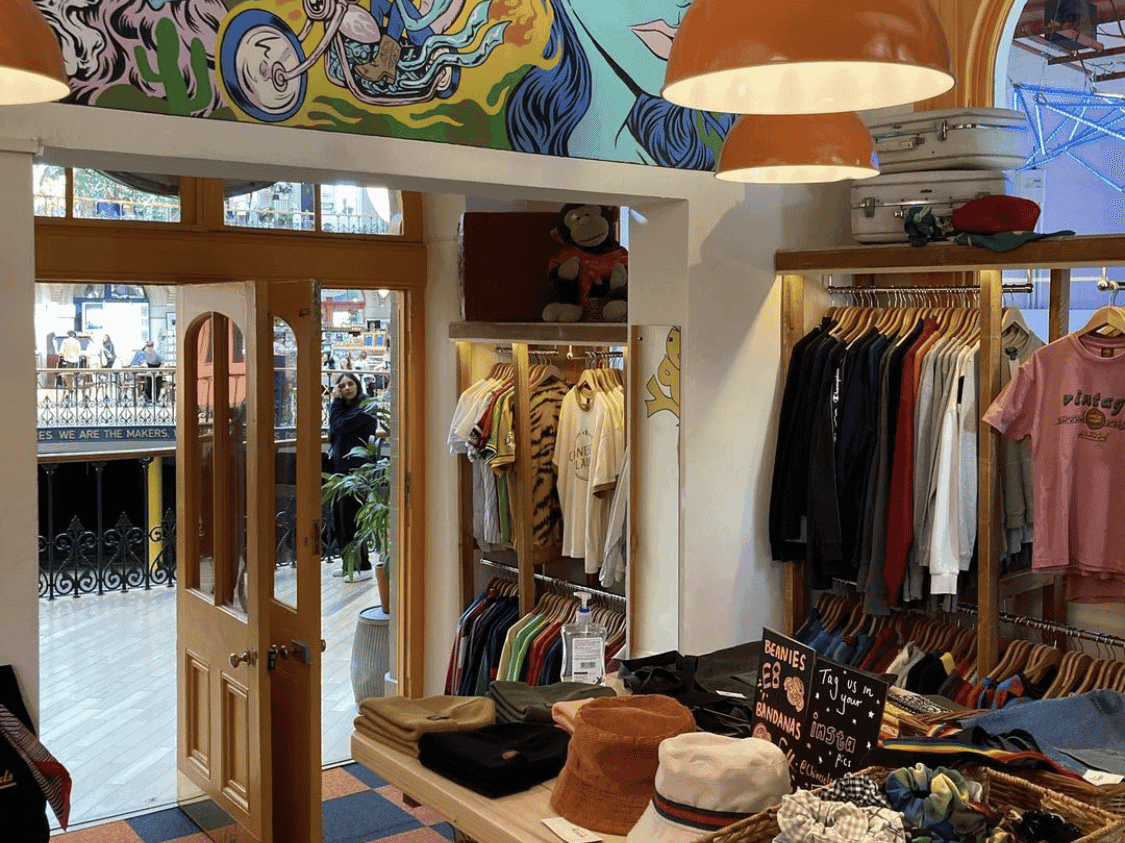 TOM-O
Located in the Leeds Corn Exchange is upcycling clothing business TOM-O, which opened in February but has already taken the highstreet by storm. The brand began by creating patchwork pieces and is still known for creating eye-catching patchworked garments. Impressively, the brand runs regular workshops in a range of skills including embroidery, fabric painting and tote bag making. Open daily from 10am on Monday to Saturday and from 10:30am on Sundays, be sure to check out this growing sustainable brand.
Katie and May
For a clothing and lifestyle boutique, why not pop into Katie and May located at both Chapel Allerton and Victoria Gate in the city centre. They pride themselves on providing products that suit all budgets and encourage people to come in store for a look whether you're in the mood for a shopping spree or just a browse. Predominantly stocking ladieswear and children's clothing, they offer a wide range of clothing from dresses to tops and t-shirts to loungewear and pyjamas. Also, they stock their own collection of clothes including the Yorkshire Style which features 'Yorkshire Lad and Girl' designs for the little ones.
BEST
For the vintage lovers, BEST is a provider of premium vintage streetwear and clothing, and they handpick new items for weekly item drops. From 90s fits to early 2000s, you can be sure to find vintage football shirts, timeless sportswear pieces and their best-selling items, sustainable reworked pieces including the popular pocket t-shirts. With regular brands including Nike, Burberry, Carhartt and Addidas, there is a multitude of clothing for everyone to choose from. All items sold within the New Market Street store are handpicked meaning customers can be assured of the authenticity and quality of all garments. Family run business BEST is open 12pm- 6pm Monday to Friday and 11am to 6pm every Saturday and 12pm to 5pm on Sundays.
Masato Jones
For a bespoke piece of mens or womens clothing, be sure to try Masato Jones at Thorntons Arcade in Leeds. From dressy formal attire to casual fits, Masato Jones is the one stop shop to visit for an unusual, unique look and they also sell home décor, accessories, and bags. They offer made to measure services throughout their clothing lines and some looks are inspired by Masato's hometown Saitama, Japan. Also, there is the option to have garment making classes or 1-2-1 tutoring by Masato himself.
Chinese Laundry
Additionally found in the Corn Exchange is vintage store Chinese Laundry, joining the hotspot of independents, the brand stocks a large range of clothing sourced from Europe and USA. Alongside this, they have their own brand which reworks garments and provides a new lease of life to pre-loved clothing. With successful stores both within Hull and York, the brand is a staple favourite for vintage inspired looks within Yorkshire. Be sure to check out their Instagram for daily updates on new pieces hitting the high street store.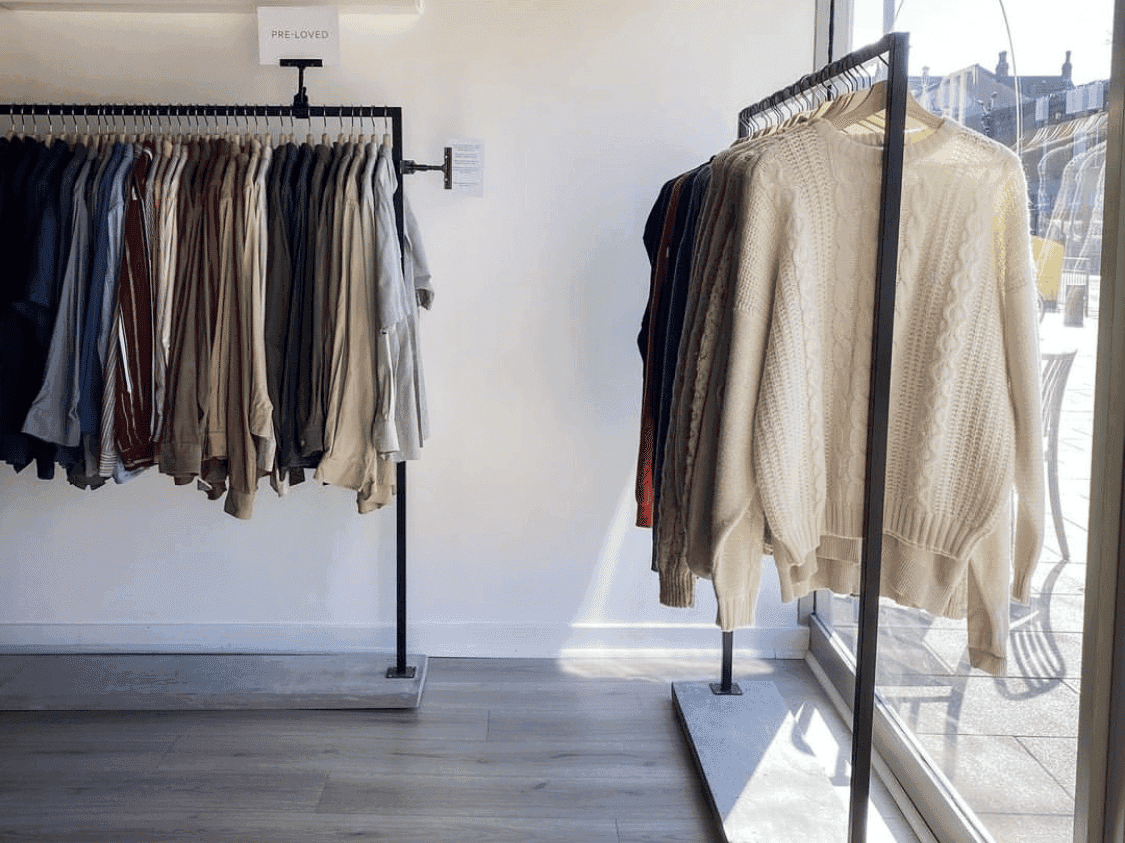 Trad Collective
In Headingley lies the ultimate sustainable store Trad Collective, run by owners James and Jo who envisioned the store after realising how difficult it is to shop sustainably within Leeds. It began by selling Jo's own brand Wanner Label, and they now work with many other small brands and have ethical aims towards reducing, reusing, recycling, and upcycling. If you can't see something you like, the store offers made-to-order clothing, repairs, and alterations so you can edit your existing clothing or have something entirely new designed to your style.
Welcome
For a more street style look, why not try Welcome who sell a variety of footwear, clothing and skating hardware. This skateboard store stocks a wide range of brands including the likes of Dickies, Nike, Thrasher and New Balance. Moreover, Welcome also sport their own brand and sell affordable skateboarding hoodies, t-shirts, long sleeves, beanie hats and skateboard decks. Located at Thorntons Arcade, the store is open daily from 10am Tuesday to Saturday and from 11am on Mondays and Sundays.
Accent Clothing
Since 1984, Accent has set itself apart from other clothing stores and become a leading favourite for designer clothing for both adults and children alike. Having built a strong reputation among its customer base, you can be sure to find the latest hot trends and new collections at Accent. Featuring over 70 brands, Accent is a firm staple of the Leeds shopping scene and can be found in Queens Arcade. They create regular edits to aid you with the changing trends of each season.
Very Stylish Girl
The clue is in the name at Very Stylish Girl on Town Street in Horsforth as the shop prides themselves on selling beautifully stylish clothing to women at an affordable price. The clothes nod to the chic feeling of France and Scandinavia and are designed to be worn and loved. The timeless styling of many of their pieces means that you can find a wardrobe staple which will see you through the seasons. They offer a wide selection of garments including coats and jackets, loungewear, trouser and knitwear which will be especially useful as Autumn approaches. The Horsforth boutique is open 10-4 from Tuesday to Saturday.
Shu & Luxe
For high quality ladies' footwear and clothing collections, be sure to visit Shu and Luxe at Victoria Gate, Leeds. The shop prides itself as being a quiet luxury which delivers simple but stylish looks. Offering both an in-person and online boutique, Shu and Luxe provides guidance on the perfect fits to suit each individual customer. Their range of shoes are derived from Spanish and Italian brands, whilst their clothing range features Scandinavian collections. The store is open from 10am to 6pm Monday to Saturday and 11am till 5pm on Sundays.
All Blues Co
Furthermore, another stop to add to the Corn Exchange shopping trip is menswear store All Blues Co who stock premium clothing ranges from across the world. Significantly, All Blues Co was the first store in the UK to introduce high profile South Korean brands into the highstreet. Additionally, they offer lines of clothing, including collaborations with Le Laboureur, Harley of Scotland and Barbarian Sportswear. The brand specialises within casual classic clothing which is timeless and can be worn year after year. The store is perfect for any gents who enjoy heritage brands, and it is open from 10am till 6pm Monday to Saturday with a later closing time of 7pm on Thursdays and is open from 11am to 4:30pm on Sundays.
Apparel
On Town Street in Farsley lies independent ladies clothing boutique Apparel, which is known for providing contemporary accessories and fashions for more affordable prices. Every piece on offer is carefully chosen to meet consumer's needs, and they stock many brands including the popular English brand Sugarhill Brighton. Importantly the brand also stocks products from Yorkshire based designers including Mutha Ship, Forme Jewellery, Dendies Candles and Twice Fried. Also, Apparel offers wardrobe edits, personal styling, and colour analysis services if you're ever in need of some style assistance. The store is open from 11am to 4pm from Tuesday to Friday and from 10am to 2pm on Saturdays.
Images: Best, Masato Jones, Chinese Laundry, Trad Co