A good curry is a staple in every Brit's diet and is loved so much that Chicken Tikka Masala is now widely considered to be Britain's national dish. However, if you are looking for a traditional and authentic Indian curry, you will have to venture beyond the much beloved Chicken Tikka Masala.
Finding the perfect authentic restaurant and curries to satisfy your cravings can be challenging. We have found much-loved restaurants around Leeds that provide authentic, traditional flavours that you need to visit…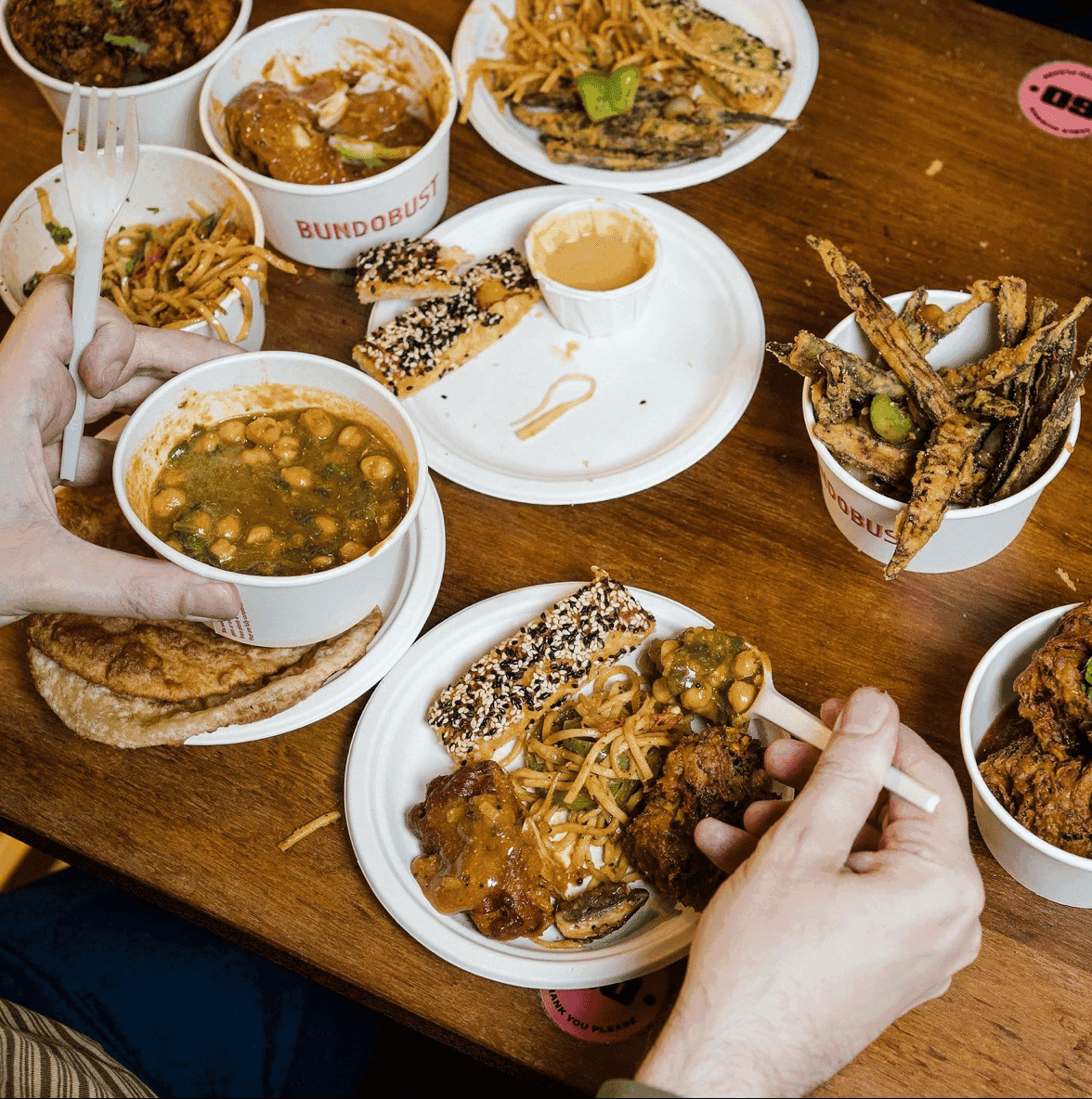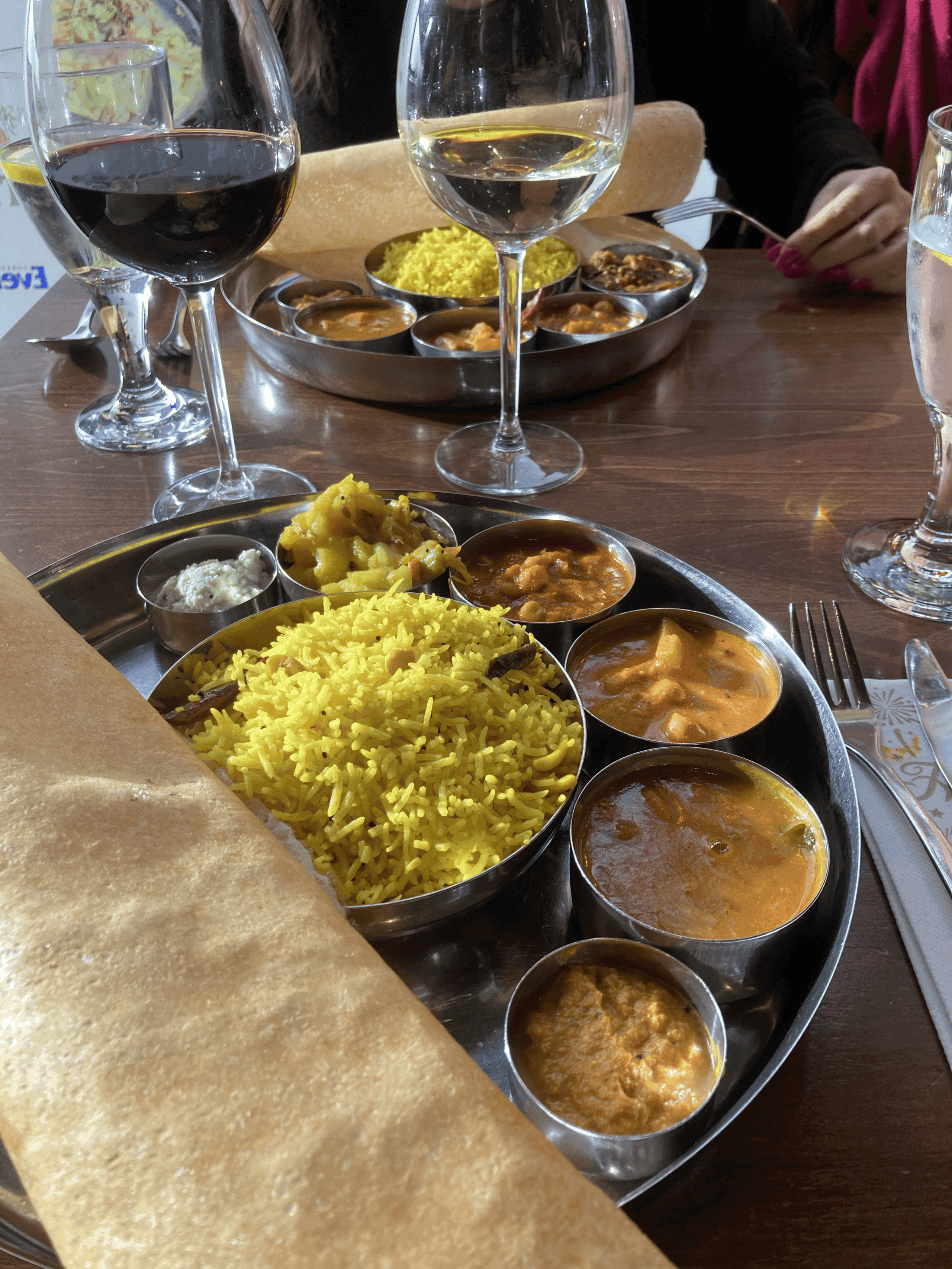 Tharavadu
Experience the delicious traditional flavours of Kerala cooking at Leeds' first authentic Kerala restaurant, Tharavadu. Their menu offers a wide variety of options with seafood, chicken, lamb, beef and vegetable dishes available, as well as dosas, breads, rice and starters. One of their most popular starters is the delicious Uzhunnu Vada, a famous South Indian breakfast dish of golden fried lentil doughnuts. Located on 7-8 Mill Hill, this award-winning, Michelin recommended restaurant is the perfect pitstop for a busy day running errands in the city centre or a great way to start a night of celebrations.
Bundobust
If you love street food and craft beer, Bundobust is a must-visit location to enjoy a curry and a couple drinks. All of their food is vegetarian, with a large selection of vegan choices, and gluten free dishes available as well. Their staff favourite curry is the delicious Paneer Kadai which is Paneer cheese cooked in a red pepper and tomato sauce with cinnamon and fenugreek, served with bhatura on the side. Enjoy this alongside one of their very own brewed refreshing craft beers. Prices range from £2.50 to £7.25 and combo platters range from £31 to £100.
Manjit's Kitchen
Located in Kirkgate Market, Manjit's Kitchen serves up amazing food and a great atmosphere. Manjit's Kitchen's vegetarian catered menu includes a tasty dhal, paneer, masala, and much more which can be enjoyed with a side of onion bhajis, roti, slaw and fries. Treat yourself to a meal deal for only £12.50 which includes a chilli paneer wrap, a side and a drink. Their mango lassi is perfect if you're looking for a refreshing drink to enjoy. Sit in and order one of their delicious curries, or order to take out/collect and indulge from the comfort of your own home.
Aagrah
For four decades, Aagrah has been the home to award-winning authentic Kashmiri cuisine. The family run restaurant in St Peter's Square provides the best service with a personal touch and their chefs bring to life the Kashmiri flavours with an innovative style. A wide variety of curry
dishes are available including vindaloos, madras, kormas and bhunas with both vegetarian and non-vegetarian options. One of their speciality dishes is the award-winning chicken achar which you can enjoy for only £11.95.
Anand Sweets
Explore a range of traditional north and south Indian flavours with Anand Sweets in Harehills. The food is made fresh everyday with a variety of sweet and savoury options available to fit whatever mood you're in. There are over 20 different fragrant curries to choose from with prices ranging between £6 and £7.50. Enjoy a hearty masala chai or a refreshing mango lassi to complete your delicious meal.
Nawaab
Found in the heart of Leeds City Centre, only a short walk from the train station, is the lavish and luxurious Nawaab. Only the finest quality ingredients are used to create the award-winning traditional, contemporary and popular Indian dishes served at Nawaab. Nawaab is open from 5pm Monday to Saturday, perfect timing for a nice relaxing meal after a long day out and about in the city. Enjoy one of their delicious curries alongside the tasty grilled pineapple, grilled mango and almond cookies prepared by the chefs.
De Baga
Along Otley road in Headingley is De Baga, a modern Indian dining experience and cocktail bar. Enjoy traditional Goan cuisines with modern and unexpected twists in the lively, fun atmosphere. Prices for main courses range between £9.95 and £14.95, with starters and sides ranging between £2 and £8.95. Tandoori platters are available for £14.95 for the meat option and £18.95 for the seafood option. There is an exciting dish to fit everyone's tastes which are perfect for every foodie on a flavour-chasing adventure.
Photos: Anand Sweets, Bundobust, Tharavadu