It can at times be a bit of a minefield, knowing what beer styles to choose, what to expect and what to look out for, sometimes it's an impenetrable world of hazy hoppy strong beers that's reserved exclusively for the hip among us. I'm here to tell you that there's something in craft beer for absolutely everyone.
My name's Luke O'Brien and I run a craft beer bottle shop with my wife called O'Briens Bottle Shop. We're based in Holmfirth, West Yorkshire and our goal is to get everyone to enjoy craft beer. There is so much great beer out there on our doorstep.
The big problem with getting into craft beer is that there's so damn much of it, it can get a little overwhelming. Breweries release new beer all the time, so there's no point in me telling you what beers to look for because between the time of writing this and it going to print the breweries I'll be talking about will have released lots more beers. So with that in mind, here's a guide on who to look out for and why.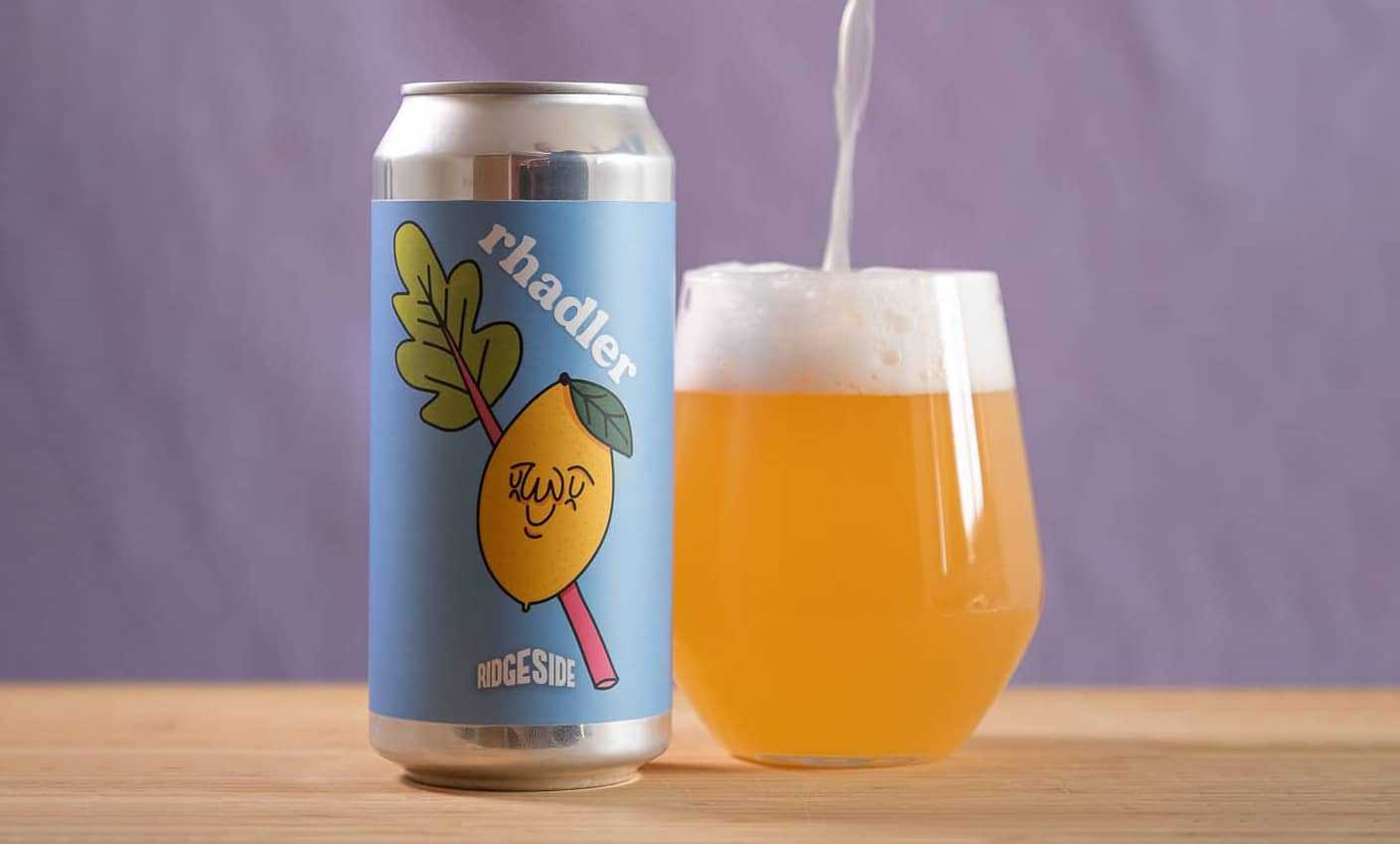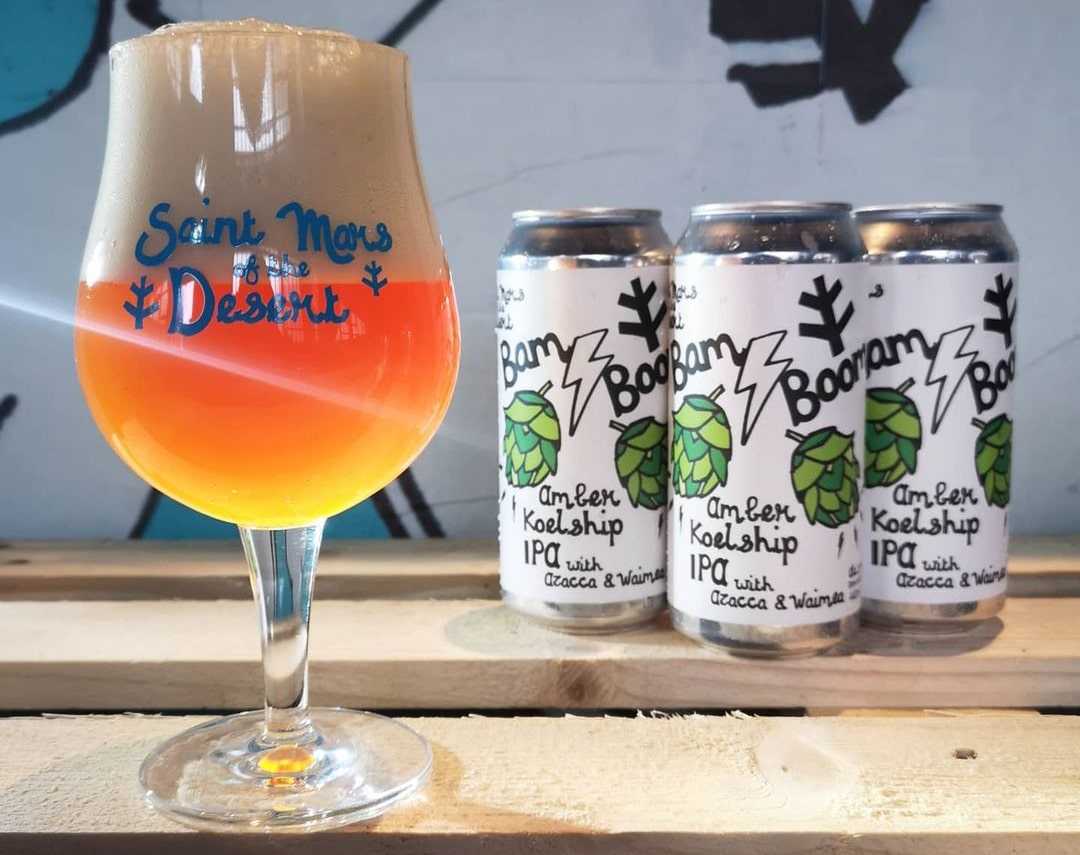 Tartarus Beers (Horsforth)
Horsforth based nano brewery Tartarus make incredible beer that really breaks the mould. These guys haven't been going for a long time but they've managed to achieve a high acclaim within the craft beer community. Rather than sticking to heavily hopped hazy beers, Jack and Jordan brew unusual and interesting beers, that are typically less well known. Their flagship beer is Abaddon, a Russian Imperial Stout that clocks in at a staggering 17%! I know this might scare some people but beers like this aren't to be drank in pints, they are designed to be shared and drank slowly on those cold wintery nights. In their line up they've got some fantastic beer styles that are great for the festive period, Belgian styles, spiced beer, fruited beers and even a purple pale ale.
Ridgeside (Meanwood)
Another fantastic small brewery in Leeds. Ridgeside have a huge range of beers and definitely something to offer everyone, right from the most hearty old school bitter to the most wild and zingy sour beers, with some great alc-free options thrown in there. They really are one of those breweries that does everything well, and have navigated the world of craft beer whilst keeping one foot firmly planted in the traditional beer roots. Ridgeside also brew the house cask for The Fenton pub in Leeds.
Nomadic (Sheepscar)
These guys brew just around the corner from the original North brewery, they lean towards the more traditional style of craft beer and real ale, however they put their own modern twist on things. I think the great thing about Nomadic is that they have a great little taproom with plenty of events and if you're interested in how beer's made then you can sit right across from their brew-kit and drink a fresh beer. They also offer brewery tours as well as local deliveries, so if you're lucky enough to live close by you can get your favourite new local beer delivered fresh to your door.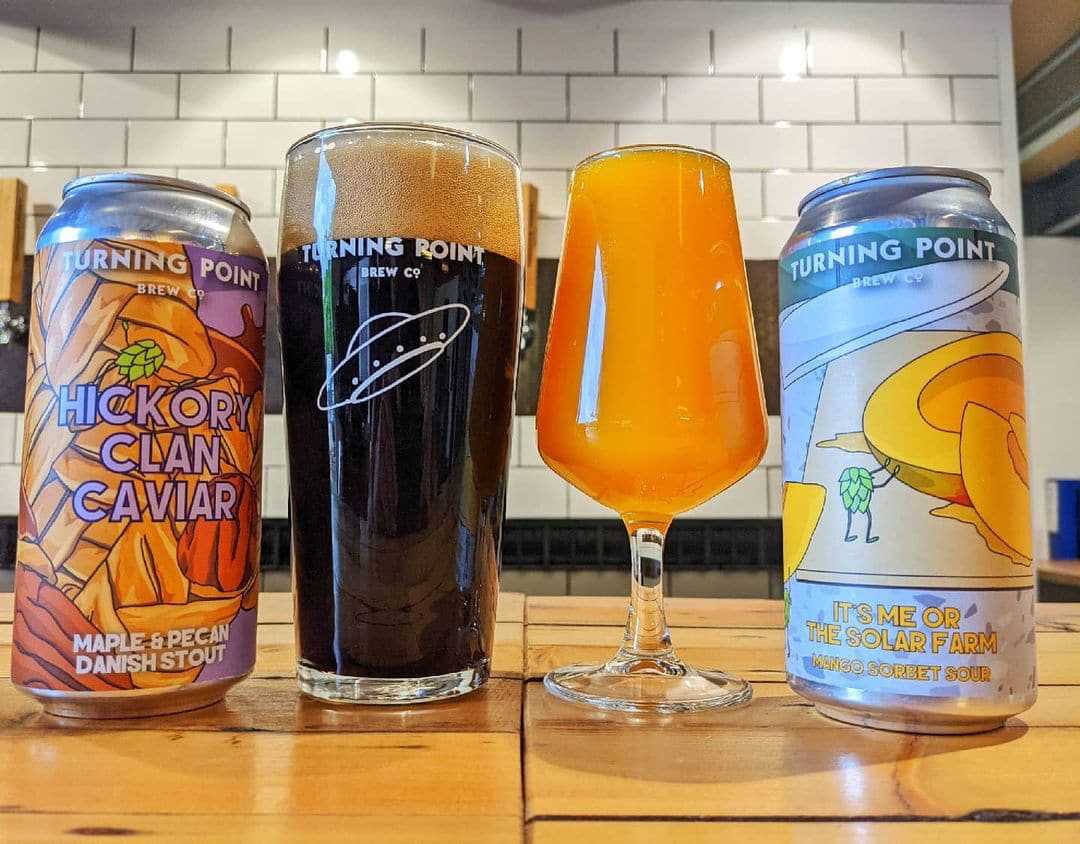 Turning Point (Knaresborough)
These guys are about a 30-45 minute drive out of Leeds but can be found on a lot of craft beer taps around, as well as a favourite for bottle shops. They make really solid craft beer, and have a lot of fun with it. They have a good solid range of hazy beers, as well as fruited beers and some stouts. Turning Point also have a taproom at their brewery with a great takeaway beer selection. I highlighted these because they do an IPA exploration pack on their website which gives you 3 different IPAs to taste. Of course with IPA's being the most popular beer style this is a great entry point to craft beer for the uninitiated.
Saint Mars of the Desert (Sheffield)
Saint Mars or SMOD are one of my personal favourites. For me they have nailed that combination of beers that everyone can enjoy as well as doing more progressive craft offerings. They make fantastic lagers, IPAs and Belgian style beers. They are well worth a visit but you'd be able to find SMOD at your local bottle shop. They have a great rotation of beers and I always pick some up when I see it. They specialise in what's called Koelship beer which is a more traditional European method of brewing. Essentially it's a big bath they use to rapidly cool the beer. They do some great collaboration beers so I'd always keep an eye out for those.
Zapato (Marsden)
Lastly I'd like to shine a light on Zapato, they are based over in Marsden in the furthest reaches of West Yorkshire. You can get there on the train to visit their intimate brewery tap, but you can easily find their beers. Zapato is ran by Matt and Alice Goreki, Matt used to run North Bar in Leeds so he's been in the beer game for a long time. Zapato make simple uncomplicated craft beer, it's solid and comes in 500ml cans which is always a bonus. Their Zapatapale series is a great way to explore different hops, as they are single hopped beers that rotate and evolve all the time. Their cans are great as well, making use of the same designer as North.
It's just hot water, hops and malts at the end of the day but there's so much diversity, creativity and excitement in British beer at the moment, and no one makes beer like the north.
Words: Luke O'Brien @obriensbottleshop
Photos: O'Briens Bottle Shop, Ridgeside, Saint Mars of the Desert, Turning Point