Of the several charming old arcades that veer off both sides of Leeds high street Briggate, Thornton's Arcade is an independent joy. Perhaps lesser celebrated than the likes of Victoria Quarter and Grand Arcade, Thornton's is equally attractive and packed full of places to visit.
The history of the arcade dates back to 1878, a few years ahead of those that soon followed. It was opened by Charles Thornton, who also owned City Varieties Music Hall, and so architect George Smith created a theatrical and decorative space which continues to dazzle today.
The units which line either side of Thornton's Arcade are filled by an eclectic bunch of excellent shops who collectively create a vibrant and friendly vibe. From fashion and jewellery to cafes and bookshops, with plenty more in between, here are a dozen modern reasons to visit this historic piece of Leeds.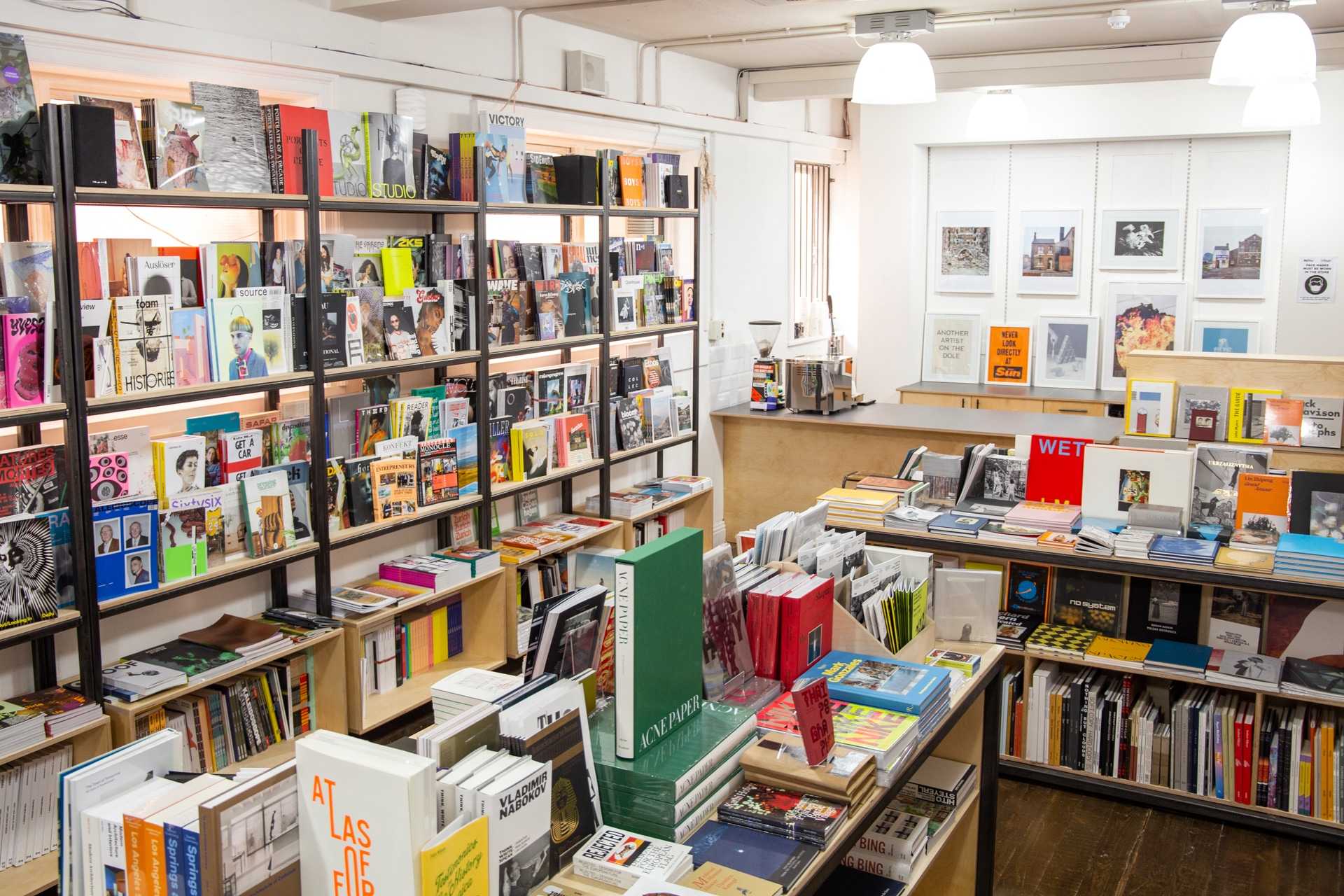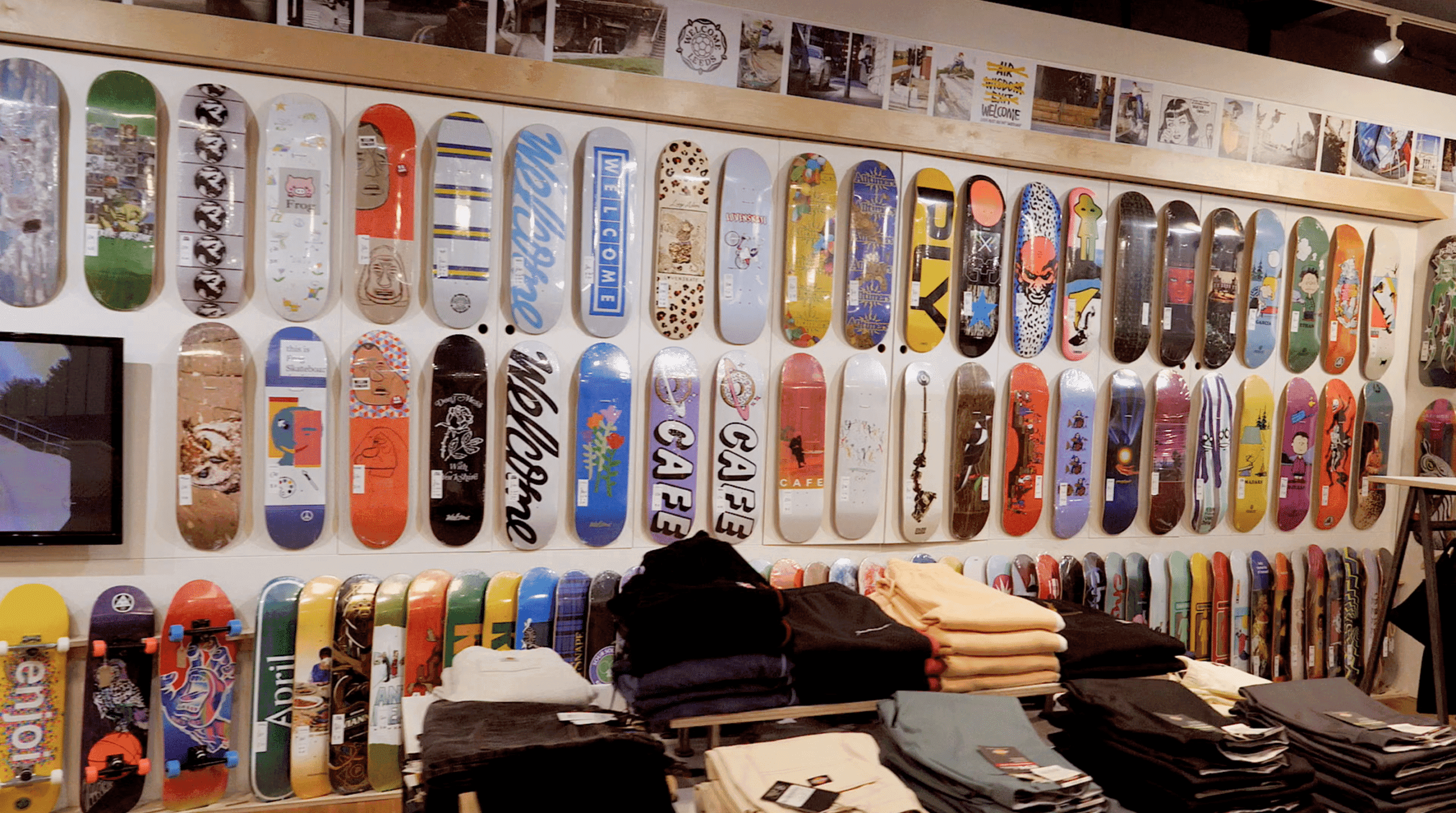 Kapow Coffee
This cool coffee shop has quietly become a city favourite for locals who know their beans. It's understated style and calm assurance makes for a soothing respite amongst the buzzy daytime crowd. Kapow are masters of their craft too, serving deep flavourful coffees from local roasters which as well as enjoying in you can buy a bag to take home.
OK Comics
Aptly situated along from a cafe called Kapow is a shop named OK Comics. Indeed, this is the hub for all comic lovers, attracting folk here from near and far for 20 years. There are popular publications, rarities, new releases and back issues of comics and graphic novels which are both extensive in range and deep in genre. Owner Jared is an expert of his passion, and it is no surprise that he has won industry awards for this independent comic book store that Leeds can be proud of.
Welcome Skate Store
Another specialist store sits opposite OK Comics, in the form of a skate shop. Welcome are similarly the go-to place for those who share their passion, and it is easy to see why. The shop stocks the best skateboards and clothing of on-trend skate brands in a vibrant setting with a natural knowledge. It's friendly and fun by people who know that it's serious stuff.
Village Books
Village continues the theme in Thornton's Arcade of shops that specialise in very different genres which complement one another neatly. Also impossibly cool within its world, Village is an independent bookshop and gallery which has carefully selected magazines, journals and books on art, design, fashion and photography. Their ethos extends to other independents too, sourcing self published small press zines and promoting work from talented emerging artists. Village is beautiful in its space and in its sentiment.
Snake and Tiger Tattoo
The alternative attractions continue in Thornton's Arcade with a tattoo studio who keep the quality high. Snake and Tiger are a small collective of experienced tattooists who are skilled in all styles and provide for both serious collectors and newcomers. Whether choosing from a custom design or creating your own, this approachable, ethical tattoo studio will produce the body art for you.
Ragdoll Nails
For another service to treat yourself, Ragdoll Nails are here to spruce up the hand looks. This exclusive nail salon create flawless nails in an upbeat environment, where chat and music help to get the nail party started. They offer bare manicures and pedicures, regular polish, Shellac, Rockstar and hand drawn nail art, and use products which care for the natural nail. A fun and professional pampering.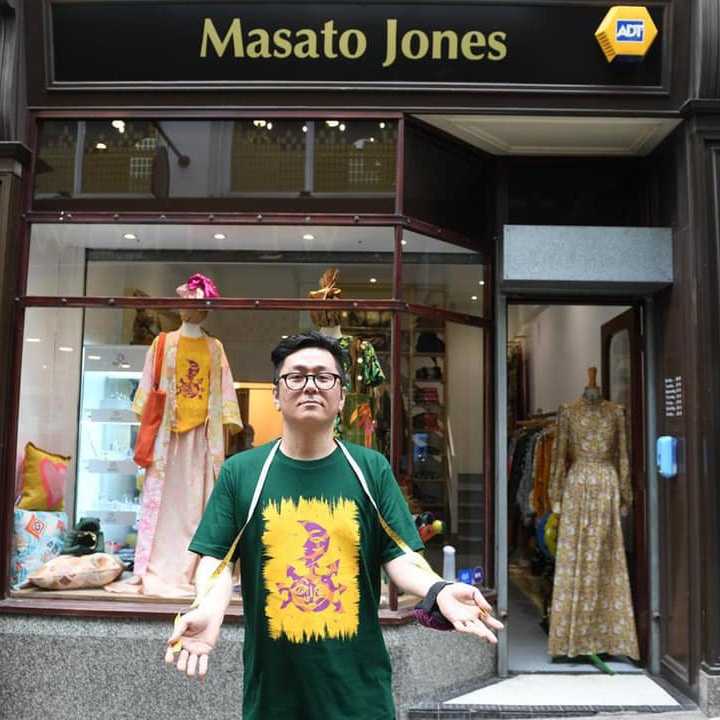 Masato Jones
Masato Jones is a uniquely talented fashion designer who specialises in bespoke lifestyle garments for men and women. Japanese born and based in Leeds, Thornton's Arcade is home to his first shop. With a stylish range of standout clothing and accessories, from statement pieces to casual wear downstairs, plus an atelier upstairs where you can get measured, learn pattern cutting classes, and even have 121 tutoring from Masato himself.
Hide n Chic
Entering Hide n Chic is to immerse in a world of leather. These designers of nearly 50 years have been producing garments which showcase the quality of the material. From sleek and stylish modern looks to retro biker jackets, plus cool creations such as booze barrel storage stools, this is the place to go for leather loving men and women alike.
Azendi Jewellery
Azendi have been around for over 30 years, during which time their jewellery expertise has spread across over 50 UK stores. With a strong presence in Leeds throughout, they only opened this Thornton's Arcade shop in 2019. The brand's success hasn't diminished the personal experience, and they fit neatly in here with distinctive contemporary classics of in-house design, precious materials and fair value.
Prestigious Jewellers
Helping to make Thornton's Arcade a jewellery hub of Leeds, a few doors from Azendi is Prestigious Jewellers. This trusted local family run business specialise in luxury watches, providing some of the most sought-after in the industry. Priding themselves on personal service and wealths of knowledge, if you're looking for a special gift for yourself or others then Prestigious will sort you out on time.
Argent Jewellery
Completing a trio of jewellery stores in Thornton's Arcade, Argent are a contemporary jewellers showcasing local, national and international designers through their range of bespoke creations. This lovely friendly shop will help you find your jewel, from little treats to special rings, handcrafted from your choice of sterling silver, gold, steel, titanium and platinum, ensuring a pleasurable experience.
Houtong Tea House
A new opening at the very end of 2021, Houtong Tea House is a welcome and unique addition to Thornton's. They make authentic Taiwanese bubble tea, importing ingredients from Taiwan, where this 1980s creation which has become popular here in recent years originated. It's a welcoming place to pop in and a relaxed social space to stay in for your choice of sweet bubbly drink from a tempting and extensive menu. All expertly prepared and happily served, Thornton's Arcade continues to evolve effortlessly with old favourites and great new arrivals.
Images: Kapow Coffee, Village, Welcome, Masato Jones