It's everyone's favourite bar snack. It's carb heaven. It's the ultimate accompaniment to an evening of watching sports or catching up with friends. Of course, we're talking about loaded fries. But this decadent dish isn't always easy to find, especially up here in the North of England. Luckily, we've compiled a list of all the places in Yorkshire where you can get your fix – so there's no need to spend ages hunting on Google. Just keep reading!
UNIT – SHEFFIELD
This laid-back joint in Sheffield is totally Halal and totally awesome. Serving the classic American favourites like shakes, burgers and, of course, loaded fries, they're an excellent place to go if you're looking to satisfy a craving or two. And with delivery available seven days a week, you can experience the satisfaction without even needing to leave the house. Find them on Headford Street – they're the building with the giant burger painted on it, you can't miss them.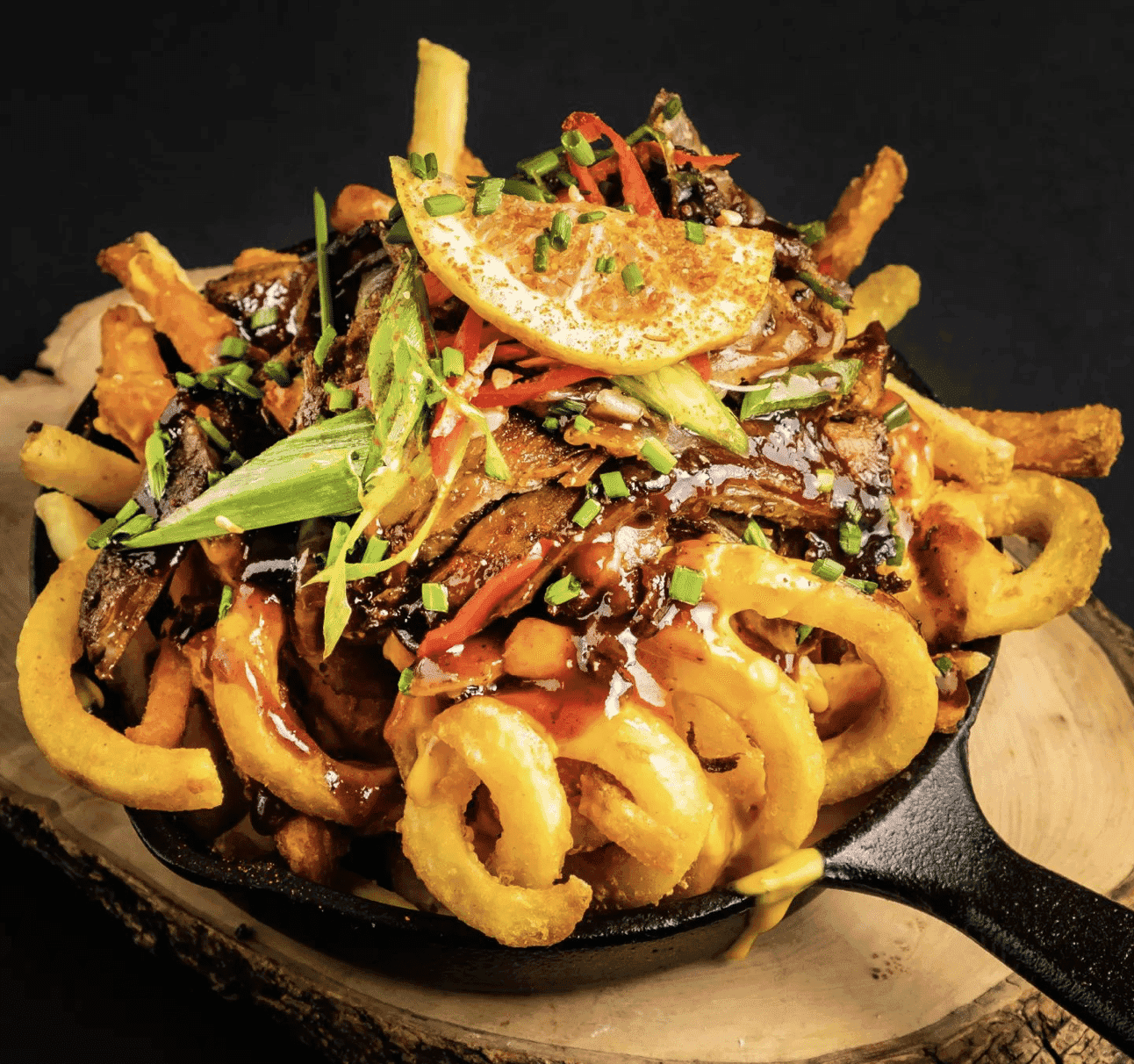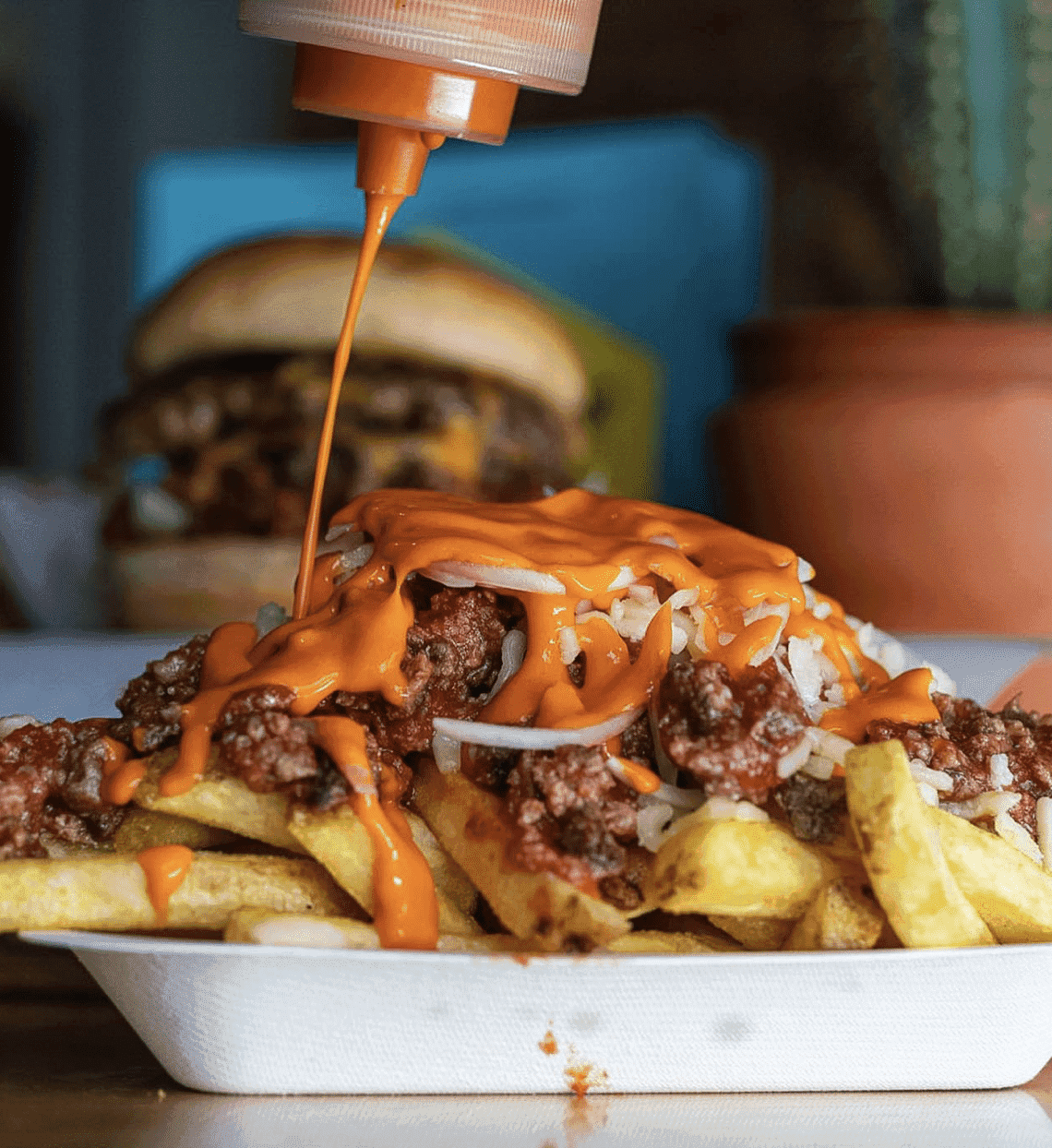 SLAP & PICKLE – SHEFFIELD
Another Sheffield-based business that you don't want to skip over is the iconic Slap & Pickle. Born from a pop-up stand in South London, it has since expanded all over the North, operating out of five permanent locations. One of the first items they ever served was the loaded fries, and they've been honing the art of the perfect pile of saucy, spicy chips ever since. Go meaty with their 'Big Mick' portion, or veggie with the 'Hey Hot Stuff' – either way, you'll be leaving satisfied (and full for the rest of the week. They don't skimp on the portion sizes!)
CRAFTED – HULL
Crafted don't just serve loaded fries. Crafted serve thirteen different versions of loaded fries. That's a lot of options for one restaurant – perfect for those big groups, or anyone with particular tastes. Blue cheese mayo, buffalo sauce, tomato salsa and sloppy joes are just a few of the sauce options, not to mention the many variations of veggie and meat combos on offer. They're available for both sit-in and takeaway, and you can find them on Princess Avenue, just outside the centre of Hull.
MEAT: STACK – LEEDS
There's something so inexplicably alluring about the names of some foods, and over at Meat:Stack, they've perfected the art. 'Filthy Fries', 'Beef Dripping Fries', 'Truffle Fries' – I mean, come on, who could resist that? Located in the heart of Leeds but with a decidedly American outlook on food, you can walk in whenever and grab yourself a meal – no need to book! They're ready and willing to satisfy your loaded-fry craving at a moment's notice, so get on down and indulge. The carbs make for an excellent pre-game snack… or a post-night-out saviour, for those Sundays you may spend feeling a little sorry for yourself.
Images- @unit_sheffield, @slapandpickles, @meatstacklds